96 Legacy OBW, EJ22 swap, 2" suspension lift, 215/75r15, HIDs, 06 WRX interior swap
Discussion Starter
·
#1
·
i recently found 06 WRX sedan front and rear seats and the steering wheel with airbag for $250 on craigslist.
getting the front seats put in was as easy as swapping the buckles and bolting them right in. they do sit slightly taller than stock OB seats but i like it. increased visibility. now because i got a sedan rear seat the only way I'm gonna get that to work is by rewrapping the current OB seat. this will be tricky cause the wrx back panel is one piece.
im also gonna be re-wrapping the door panels and sun visors with a similar black fabric. ill add pics to this thread when thats done.
steering wheel requires a few mods. first one being with the cruise control switch. reusing the original switch is a must for easy plug and play. i ended up having to trim the back shroud to fit the larger switch and drilled a couple holes and used a zip tie and cranked it down tight. holds surprisingly firm!
an 06 WRX has a dual stage air bag which i have the pigtails for and tried splicing each one individually but still have an airbag light. should i splice them together? i know the module looks at resistance so id have to ohm both airbags to find out? if anyone has any insight here I'm way open to suggestions.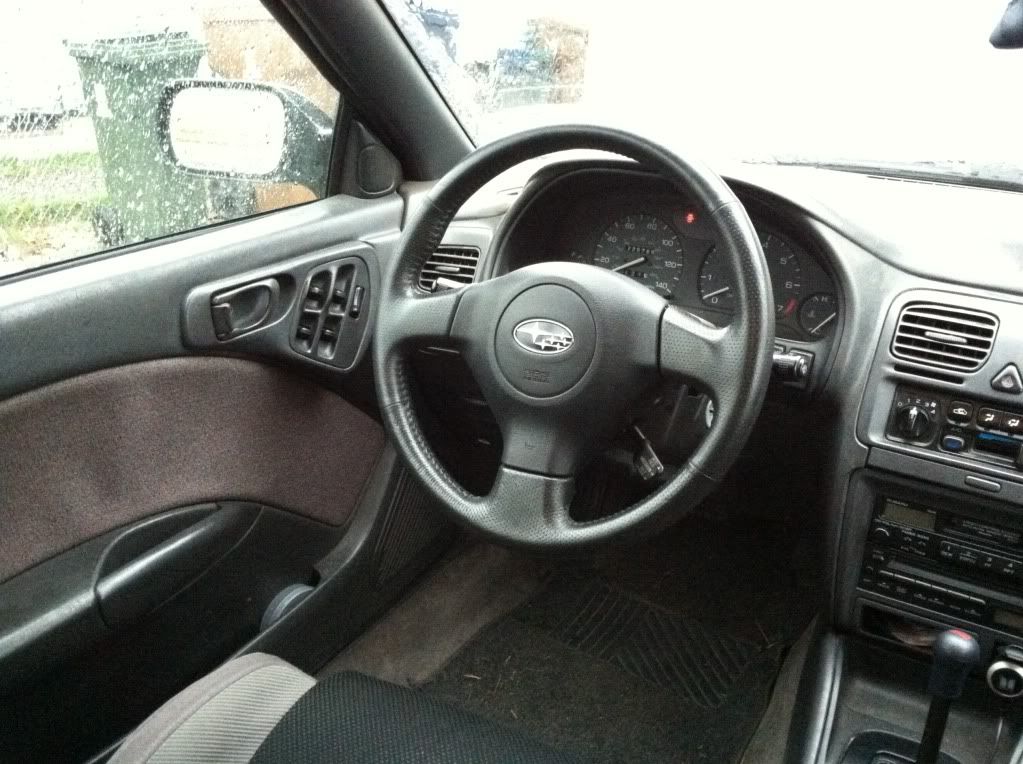 this swap is such a dramatic OE upgrade. seats are waayyy more comfortable than the stock OB ones and fairly easy to do!
if you don't venture to the "outback unpaved" section much i posted this about my 2" lift a little while ago.
http://www.subaruoutback.org/forums/97-offroad-tech/49047-another-1st-gen-lift-option-pic.html