Discussion Starter
·
#1
·
Hey everyone, i have a 2001 Legacy Outback with an auto transmission for sale that just recently had a rebuilt motor swapped in. Originally bought the car with a snapped timing belt to fix and sell. As of right now the body has close to 145k on it, and the motor only has about 30 miles from driving it up and down my block just to make sure everything worked. Unfortunately i do not have receipts for the motor since it was bought from a friend upstate in Kingston that rebuilds and sells blocks, and i did the swap myself. The rebuilt motor contains new main bearings, rod bearings, rings, new water pump, timing belt , polished crank, block was cleaned and honed at a machine shop, all gaskets and seals from subaru, Complete 3 angle valve job on heads new valve seals, and heads resurfaced. I do not have a full history on the car, but it does seem like the transmission had been worked on at some point during its life.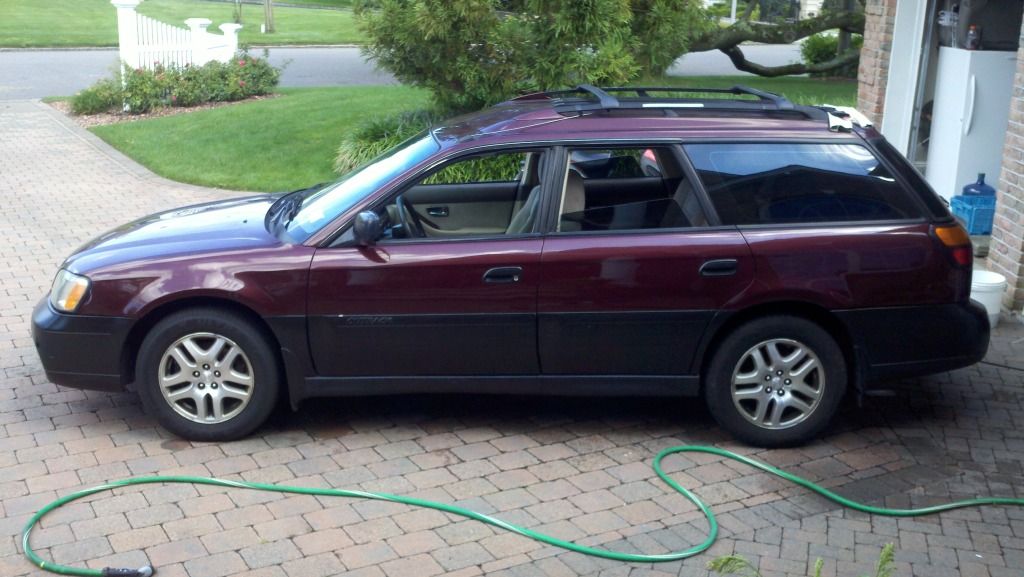 Body of the car is not perfect but the paint still does have a bright shine to it. Has some dents and scratches here and there, but nothing out of the ordinary for a 10 year old car. Only other down side about the car is that the front right side axle clicks when making a sharp turn. I would fix it, but i do not have the time now between school and working 2 jobs. Other than that though, the car drives great. Really wish i could keep it for winter and commuting but the money is more important than keeping miles off my wrx.
Asking price as of right now is $6,000 but i am a little negotiable. A great deal of time and money has been put into this car in order to bring it back to life so i feel as if this is a fair asking price judging by what others are selling the same car for. If you have any questions or would like to see more pictures, feel free to ask.
Located on Long Island, New York
VIN: 4S3BH675717630922
Thanks for Looking!