Discussion Starter
·
#1
·
Well team, Turdsay morning i was taking the wife to work and some fool decided that stoping to que for the junction like everyone else wasnt for him.
My lovely 2000 H6 got a pounding as did me and the wife. We got discharged from the hospital around lunch time, and have been slowly getting back to normal. Both of us have bad whiplash, but have been told that its pretty normal for an event like this and we will heal in time (physio appointment in the morning
).
Not sure if the photos show too well the damage done, but lets put it this way, my seat snapped one of the mounts in the impact!
Im over the shock of the accident now, although I still feel VERY nervous every time i come to a stop and look in the rear view at the person following (will they stop?)
So im on the hunt for a new vehicle. Thinking a 2006ish LL Bean version for a bit more comfort. Only thing that baffles me is how do I fit my stereo into that dash?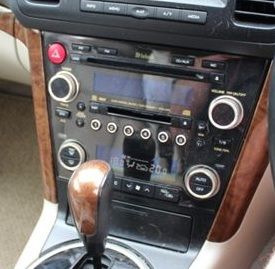 I'm sure this has been covered here before, but can someone help me out? (off to pop more pain killers:28