2015 Subaru Outback Premium | 2007 Outback 2.5i
Discussion Starter
•
#1
•
I've got an 07 2.5i automatic and have the center dash pocket between the two air vents.
The unit is made up of two pieces:
#12 Panel-center, assembly
#14 Pocket assembly center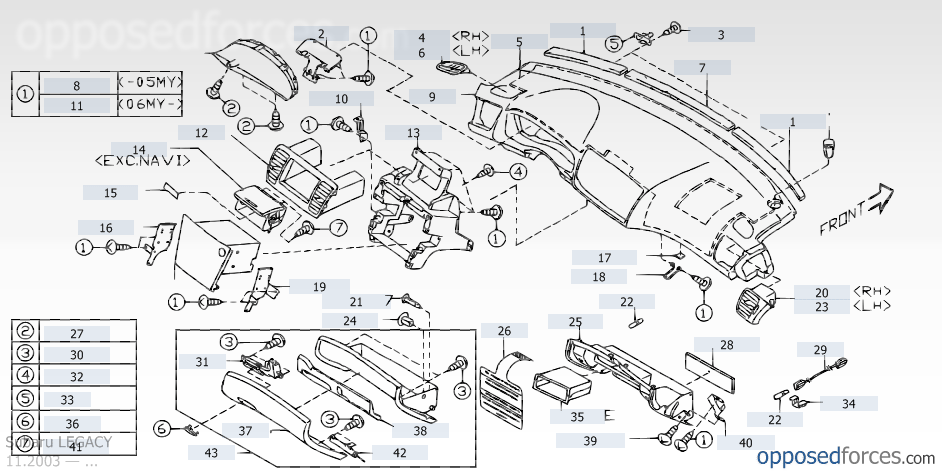 I want to remove these to modify them but I do not want to break them when I pull them. Does anyone know where the clips are and when I slide a tool between it and the dash, to I angle in or angle out to pop them free?
On a side note, why does it get so hot in there? I am now wondering if it is even a good idea to hide my winch and auxiliary light switches in there.