Discussion Starter
·
#1
·
I introduced myself before and now I am starting the build on my newly acquired 2002 Outback. I bought it 3 months ago with 158k miles on it and she still runs great. Anyway here is the beginning of my thread which will be updated every couple of days.
The plan for this Outback is to build it for a year long (or longer) road trip to 49 states starting in Oregon and ending in Anchorage, Alaska next August for the Anchorage Show n Shine Car Show.
Here's a list of upcoming mods:
Outback
King Dual rate coil springs
GR2 Struts
Window Tint
Storage shelves
63 QT ARB Fridge*
Yellow Top Battery
Pioneer Double Din Deck
Satellite Radio
Roof Bike Racks
yokohama Geolander AT/S tires
Trailer
Yellow Top Battery
12v water pump
20 gallon fresh water tank
Opening top lid
Roof Top Tent Installed
Slide out kitchen
propane tanks
Subaru Outback wheels
Yokohama Geolander AT/S tires
Bought it like this.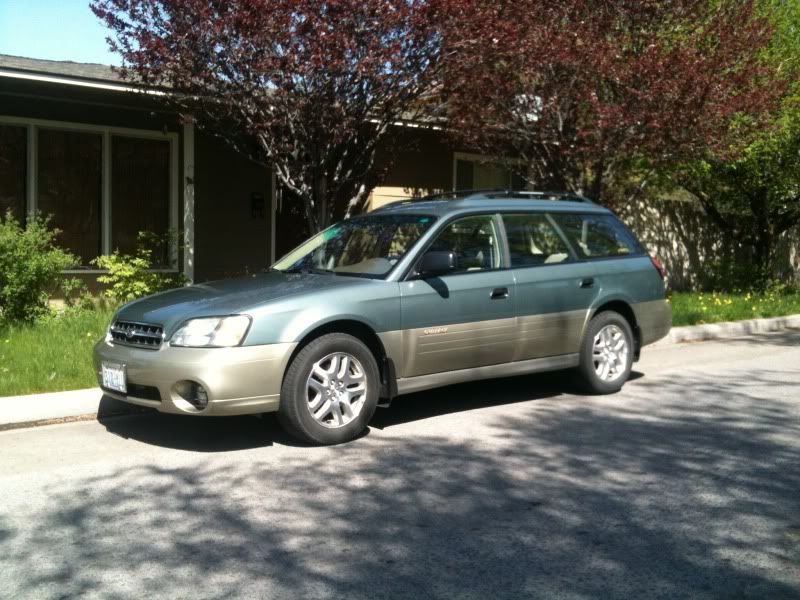 \
Today I picked up a Cascadia Roof Top Tent that is now installed on the Outback for the time being.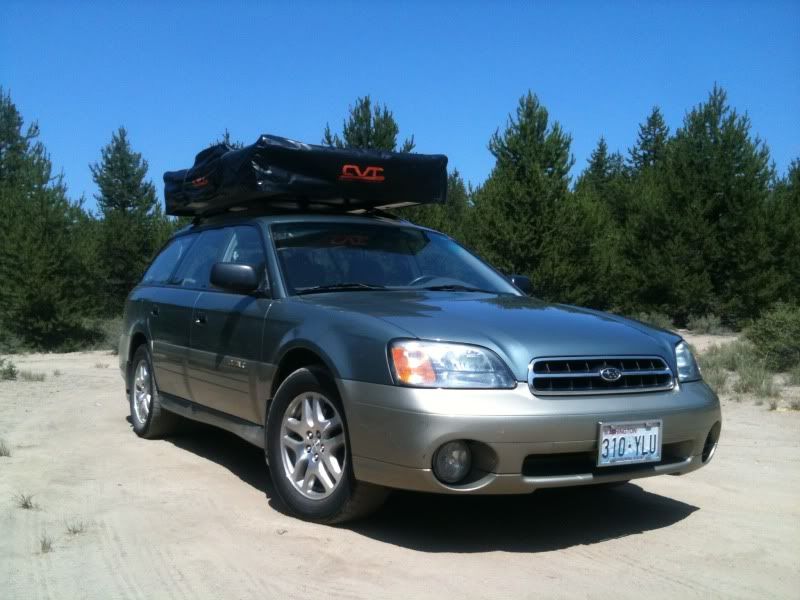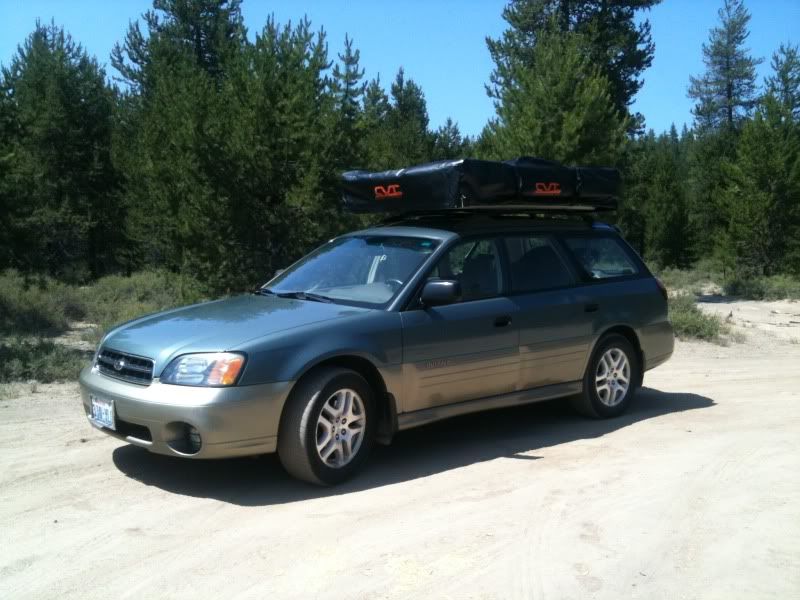 This is what the trailer looks like now. It will have a lid, propane tanks, fuel cans, wheels to match my Outback, and a lot of modifications that I will update as I go.