Discussion Starter
·
#1
·
I made two sets of lift blocks to idealize the suspension geometry on my Outback.
One set is installed, and I'm selling the second set.
These are made of 6061T6, cut on a waterjet, and finished on a mill.
Depending on your rear top hats, you MIGHT have to drill one of the holes a bit larger to fit. This will, in no way, impact the effectiveness or strength of the spacer. I drilled the forward hole on the ones for my car (Spec-B top hats).
These spacers will raise the front of your car 7/8", and the rear of the car 1-7/8". I designed them to correct the steering and bump geometry of an Outback on Bilstein struts, to be used with the Whiteline offset LCA and RCK. They'll work fine with/without those modifications, and even if you have stock struts and want to raise the car a little more. They should bring your stock LGT Wagon suspension fitted Outback to a less-slammed ride height.
Here are the before pictures: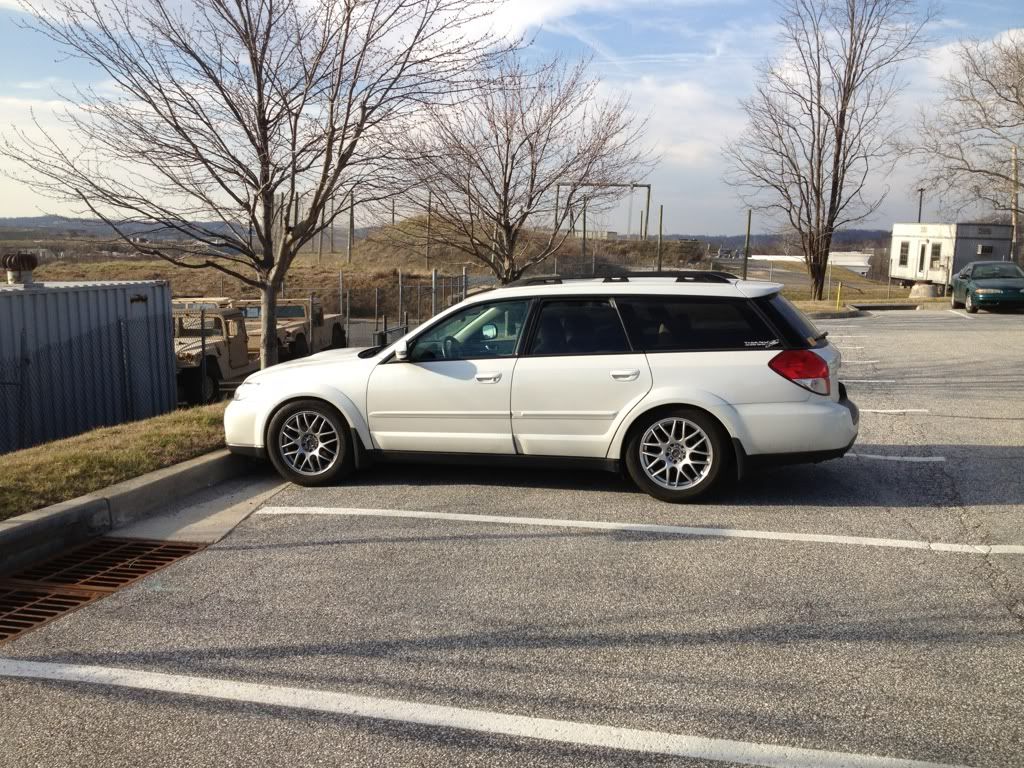 And the After: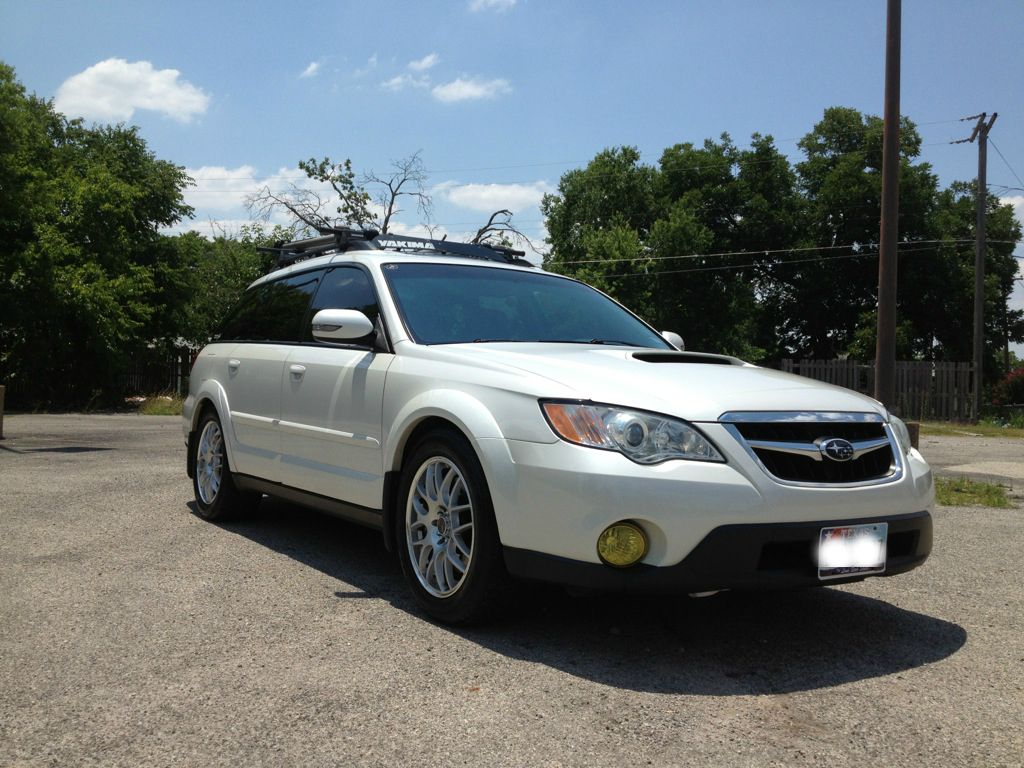 And a picture of the rear spacer installed: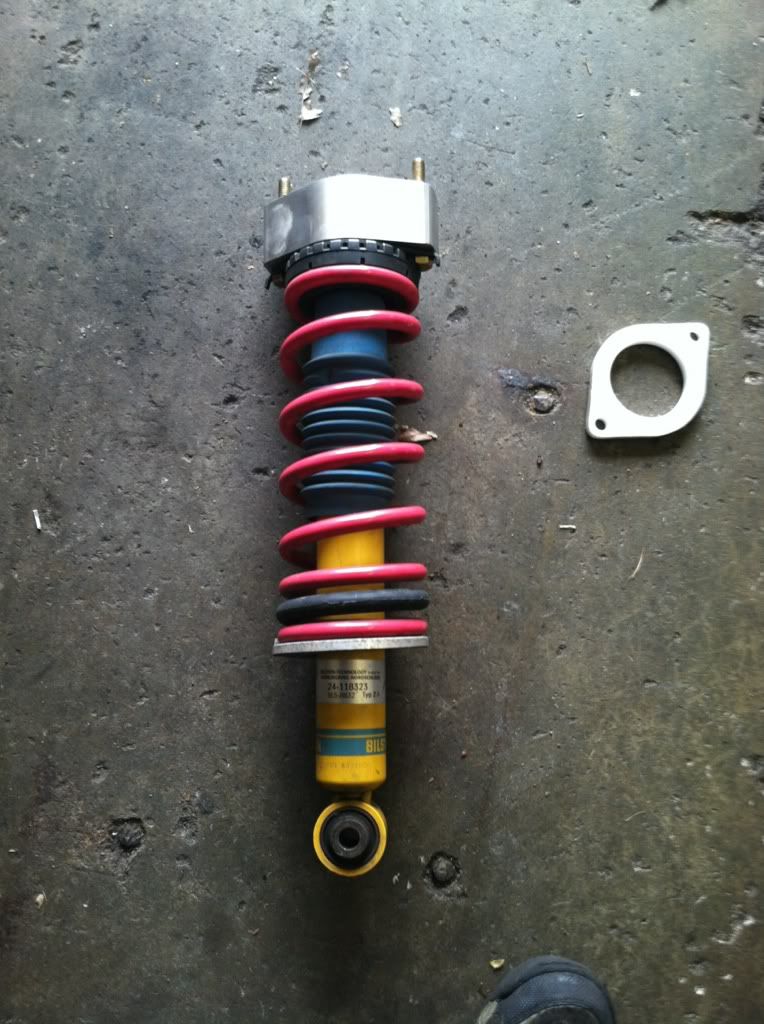 I will get pictures of the actual spacer set when I get some time this week, hopefully tomorrow.
These will come with hardware. The stock mounting studs need to be pressed out (easy) and replaced with longer hardware. The fronts will reuse the stock nuts, the rears come with new nuts. The hardware is all Grade 10.9.
These will work on all 05-09 Legacy and Outback models. I am not certain if they will work with older cars.
Price is $280 shipped. I've got a set of lightly used GT Wagon rear bumpstops that I'll throw in for another $20. With these, you won't have to cut your OE bumpstops.
Any questions, just ask!
I make no guarantees on ride height, as every car is different. Obviously, modify your car at your own risk. I'm not responsible if something goes wrong. I've been running mine for a few thousand miles now, with no adverse effects or additional wear. The car drives great, and it no longer hits the bumpstops in the rear. I'm so confident in them, I'll be transporting our newborn in the car.
Thanks for looking!