Discussion Starter
·
#1
·
Just want to start of by saying that this forum is great. I came from legacygt.com and a 2008 legacy 2.5 5speed. I now drive a 2005 outback 3.0R and love it. I thought I would post a few pictures of what I have done to much outback so far.
I need to give thanks to everyone that supports and posts on this forum, my car wouldn't be the vehicle it is today without all the knowledge I have gained from this site.
I have installed the Jazzy mod for the ipod, made a fiberglass enclosure in the rear corner, installed amp under driver seat, as well as modified the stock grill and installed a 2" hitch. There are many more projects in the future, and I look forward to doing a write up or two if anyone is interested in the projects I have done. So if you were a part of posting for any of the above mentioned topics, THANK YOU so much. I'm fairly mechanically inclined but could not have accomplished what I did without the advice here.
So here a a few pics...
Sorry, this is the only "full" shot i've got, it was just taking pics of my grill
Closer picture of the grill i just finished up, I didn't really like the mesh behind the grill so this is my attempt at putting it up front.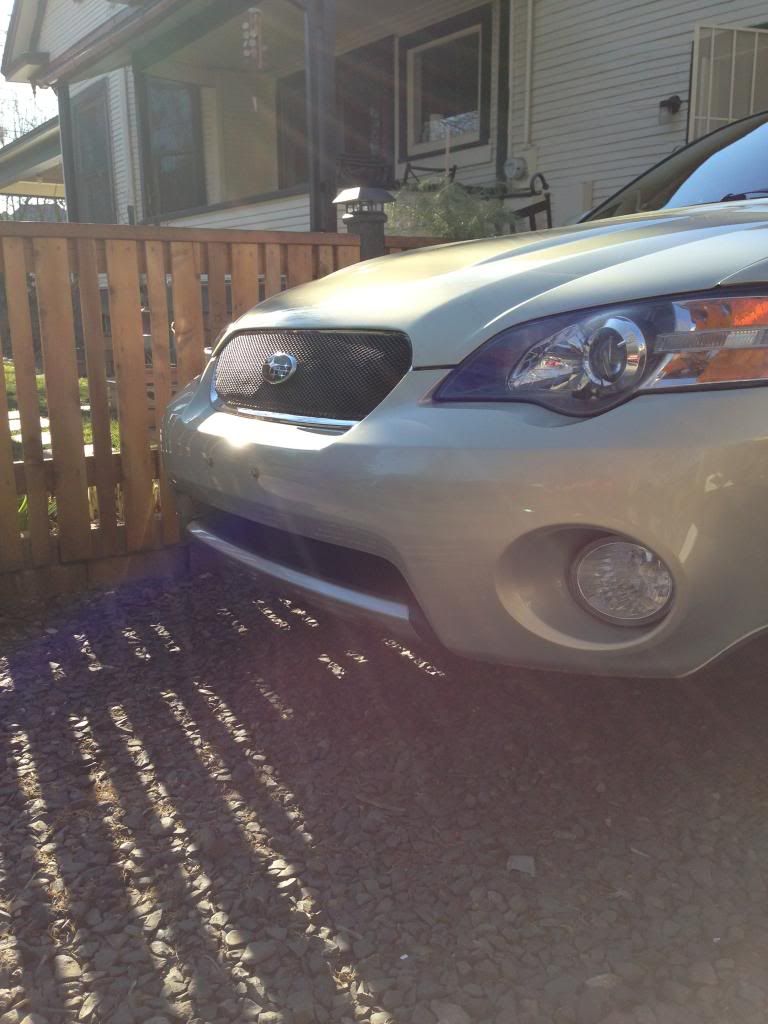 This is the box I built in the back for a rockford 12" p3, the box is pretty big, but I'm happy with the way it turned out, and it sounds great!