Discussion Starter
•
#1
•
Well pretty much as a follow up to this thread http://www.subaruoutback.org/forums/63-gallery/54083-my-lovely.html
Late last week I finally picked up a replacement vehicle. Me and the wife are now well and truly on the mend and seem to be back to normal. I highly recommend against been involved in a car accident if you can avoid it!!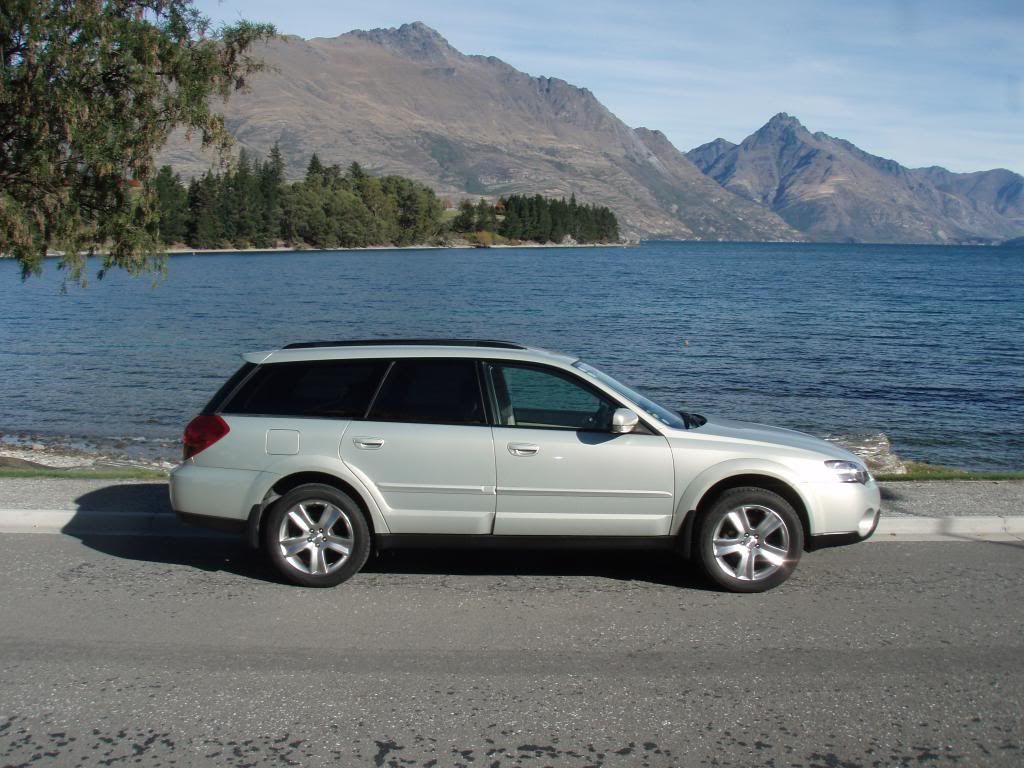 I'm pleased to announce a new family member "GUP" yep Gup as per the licence plate will be her name. A lovely 2004 Japanese import. Full leather, heated seats. 3.0lt motor etc.. I had to fly up to Christchurch to pick her up, as the only options around a town like Queenstown is 250,000km+ ex backpacker cars or brand new, and I wasn't in the market for either.
While up in Christchurch I got the lovely guys at Towsafe to fit a removable tongue towbar. Great service and cheap!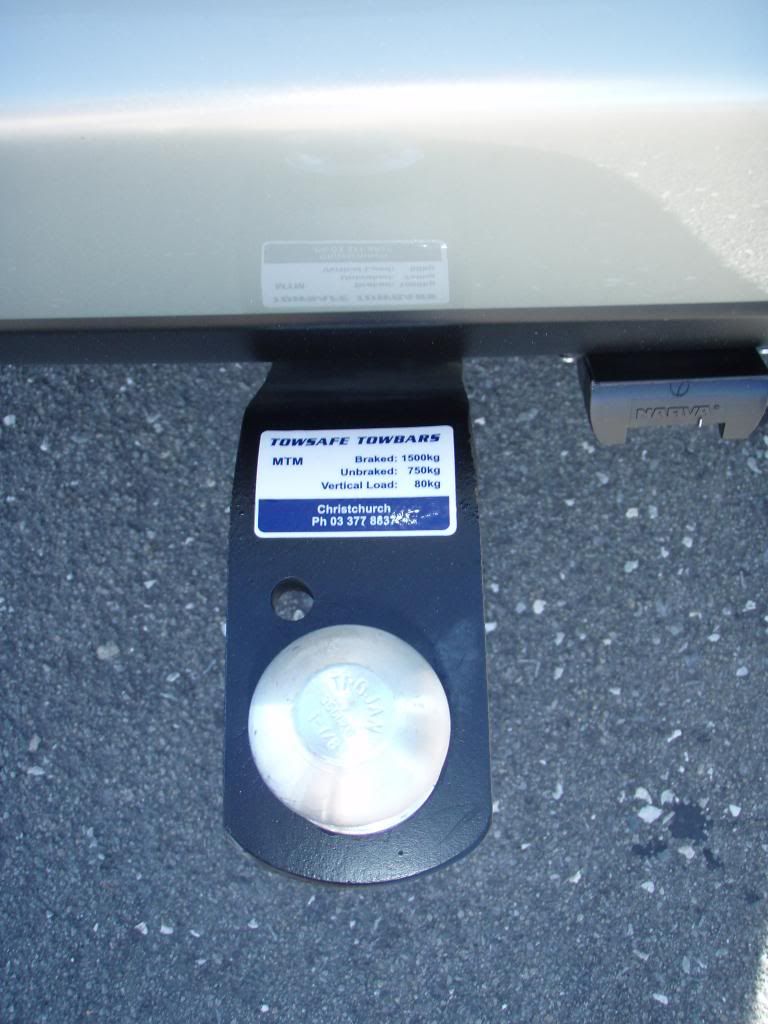 Next couple of jobs are to add a reversing camera into the existing head unit, remove the entire McIntosh sounds system and install something that is real sound quality.
Iv done a bit of research and it seems like attempting to swap all the text on the nav unit from Japanese to English isn't much of an option. About the only way it to throw out the existing unit and buy a new English one. Expensive way to fix something like that, so its probably going to stay Japanese for the rest of its life.
I am however about to purchase a reversing camera from Ebay that will integrate into the existing nav unit. I actually had a spare reversing camera about the place that I tried to connect in, but turns out the camera is PAL and the nav unit needs NTSC? No big deal.
Oh another item im going to fit is a holder for my smart phone, as it Bluetooth connects to the JVC deck that im going to fit for hands free calls. Iv also ordered a separate USB power supply to charge up the phone when driving around. I was never happy with the cigarette lighter socket type USB outputs as they supply very little current, meaning they take a long time to charge up a phone, so a snazzy new 15w version is on its way to me as we speak.
12V to 5V 15W 3A DC Converter Regulator Female USB Connector | eBay
A neat little trick that iv discover that im not sure that everyone knows about its that if you look in the passenger foot well, you will see a small circular holder. What this was actually intended for originally iv no idea (anyone know?)
Well what iv discovered is that a cheap cree torch that you can purchase of Ebay fits into this holder as if it was designed for it. Holds it nice and firm so it won't bounce out when on rough roads but slides in and out easily. A very handy spot to keep a torch at all times. And these cree torches last forever on a set of battery's and are very bright. I highly recommend investing a couple of dollars in one!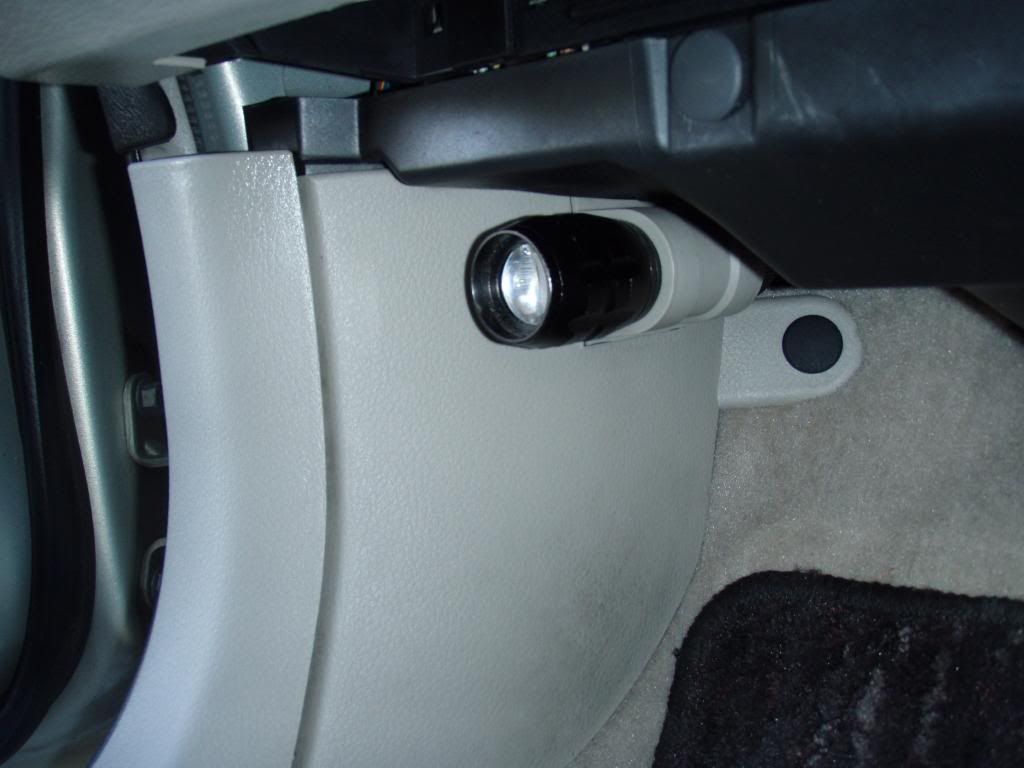 This is the kind of torch that fits -
New CREE Q5 LED Flashlight 240 Lumens Light Zoom Adjustable Focus Torch 3 Modes | eBay