Discussion Starter
·
#1
·
This will be my official progress thread for this car! i know alot of this stuff is on here already but this way i can keep it all in one place from now on!
2001 Outback
275 000km young
automatic
2.5 h4
Lots of Plans to look forward to!!
ENGINE:
Stage 1
plugs and wires
Intake + Manifold cleaned
lose some plastic
Amsoil + lucas additive, new oil filter
DRIVETRAIN:
New front axles
New Synthetic fluids in diffs
tranny flush with new filter
SUSPENSION:
Swap impreza Front end
Replace broke strut
Get alligned
BODY/EXTERIOR:
Scrape off old caulking
seal hatch w/polyurethane
buff out paint
front fender and bumper
Wet sand headlights.
black out tailights and hatch
This is a basic starting point to achieve before going further. Get it all done start a new list. Get that one done start another. you get the point. Next will be all new struts, springs, Sway bars, Wheel and Tires.... maybe a thule rack for my snowboard. And some HID lights, and a Skid plate before winter.
Ill throw up some before and after pics as well.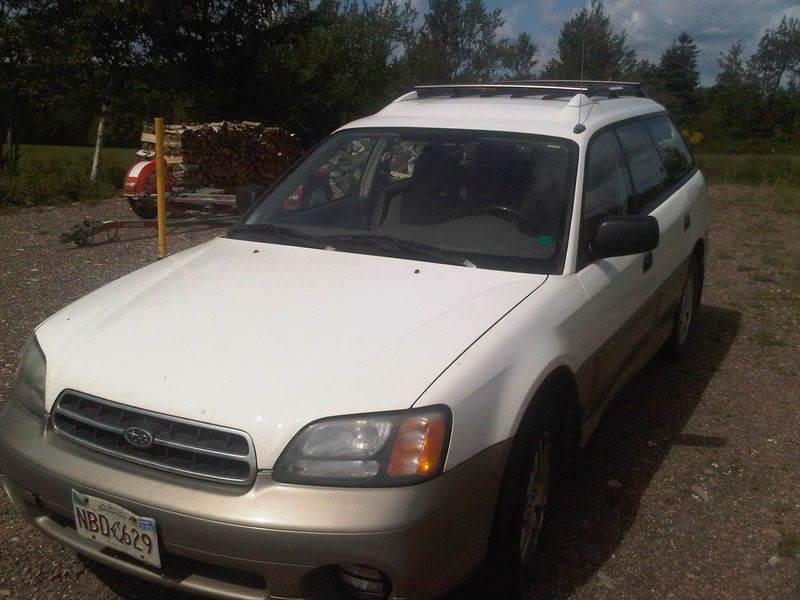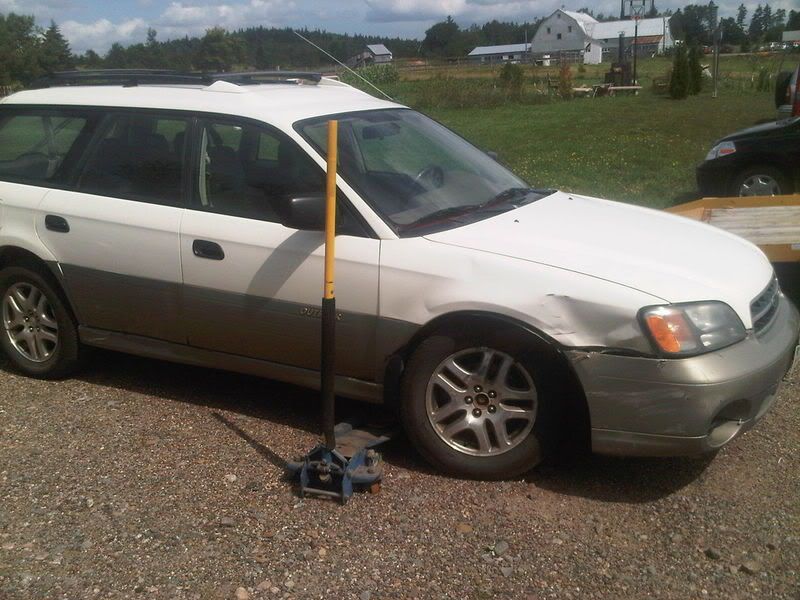 The day i went to pick it up. I borrowed a buddies float trailer to go get it about 50kms away from my garage and ended up taking us 6 hours. First we forgot the keys then we had to pull it onto the trailer with the front wheel stuffed in the body and when we were unloading it we broke a ramp and the car fell a little over a foot barely missing taking the bumper off the end of the trailer.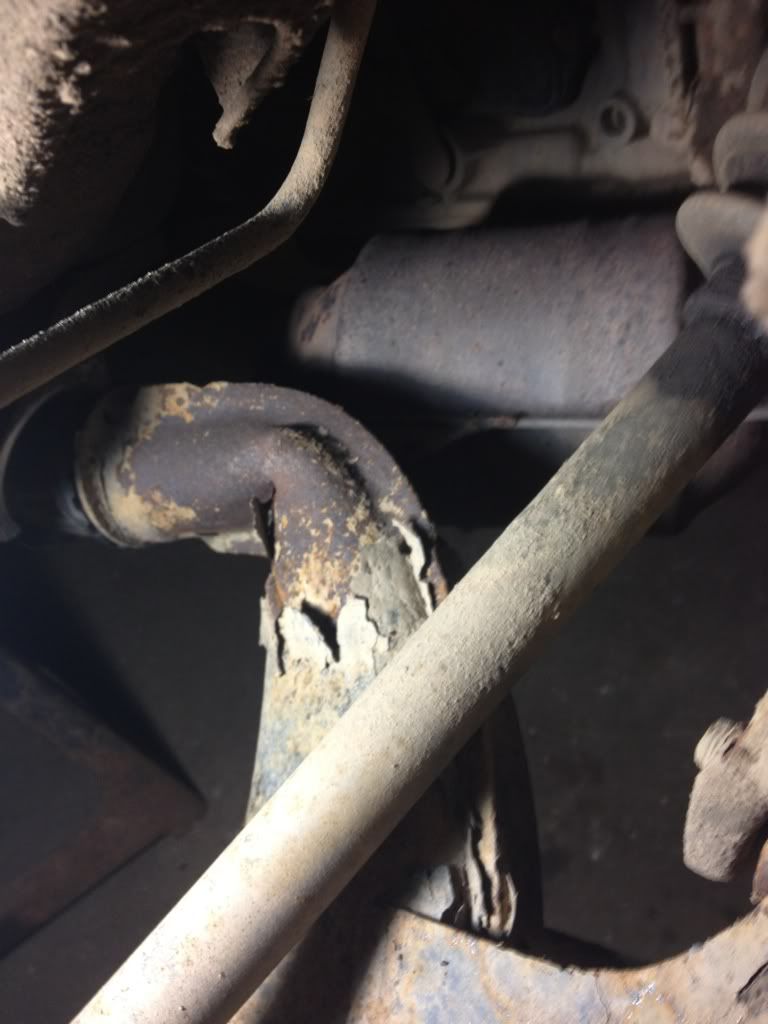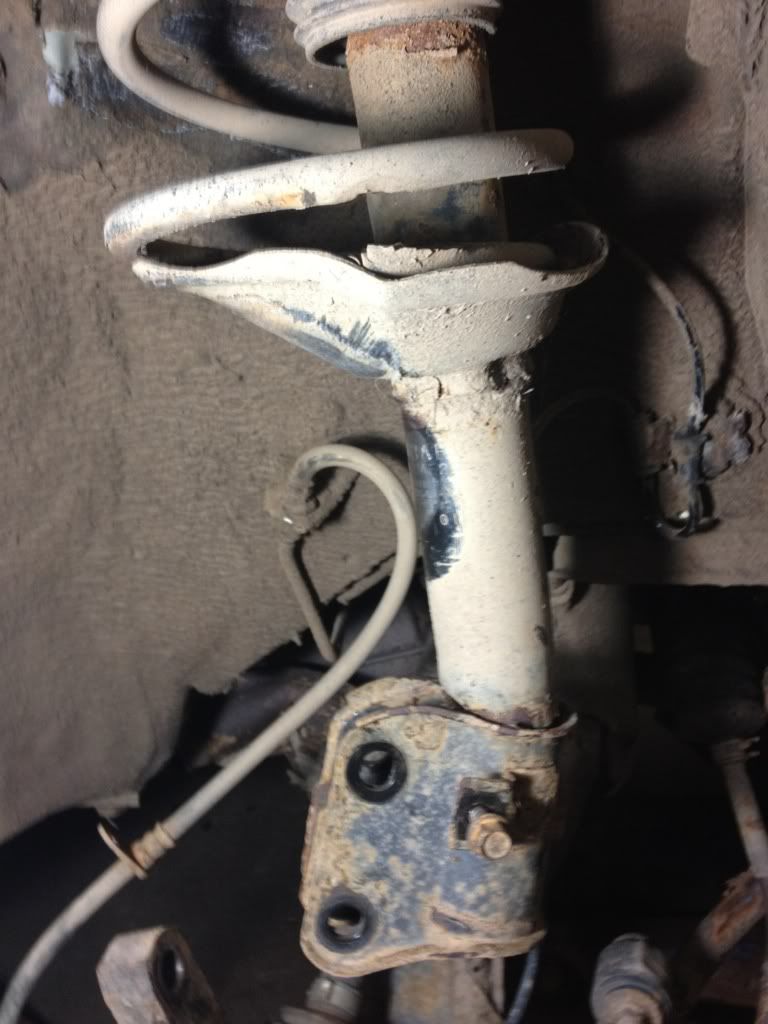 Some damage shots. notice the awesome tie rod. and heres one of the inside of the wheel.
I also busted a lca mount or transverse link and slightly bent the uni-body. The boys at the allignment shop were able to bend it back to shape, included in the regular price of alignment... i should also tell you there one of the most reputable body shops in town.
heres some donor parts! and a pic mid installation.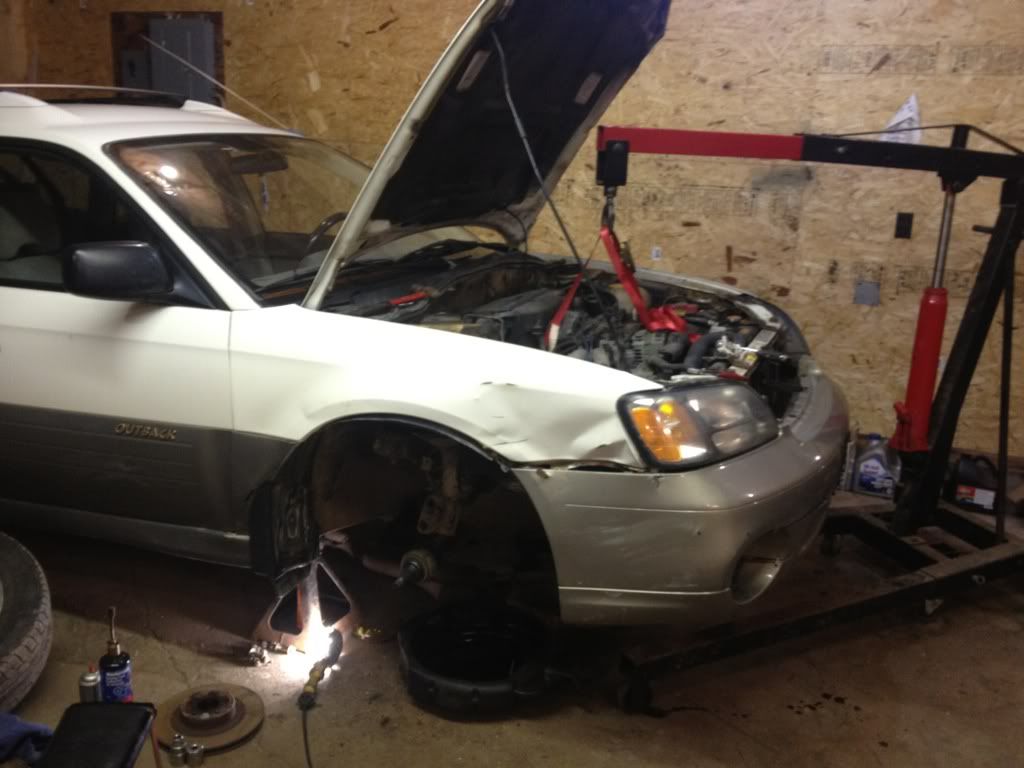 My awesome WRX Knob with a crappy cellphone pic.