2001 Outback 2.5 with 5 Speed
Discussion Starter
·
#1
·
Hey all, I got bored and figured I would put up a thread about my car. Its my daily driver and winter beater, as my summer car is a 1998 Talon TSi AWD. I store that car in the winters and drive my awesome outback.
I can tell you that I sold my 96 Tahoe to get this, and I haven't looked back one day. I have driven 2 winters now, one with all season tires, and one with Firestone winter-force tires, and the cars a tank. I love it.
Well, here are a few pictures I figured I would share for the heck of it.
When I first bought it.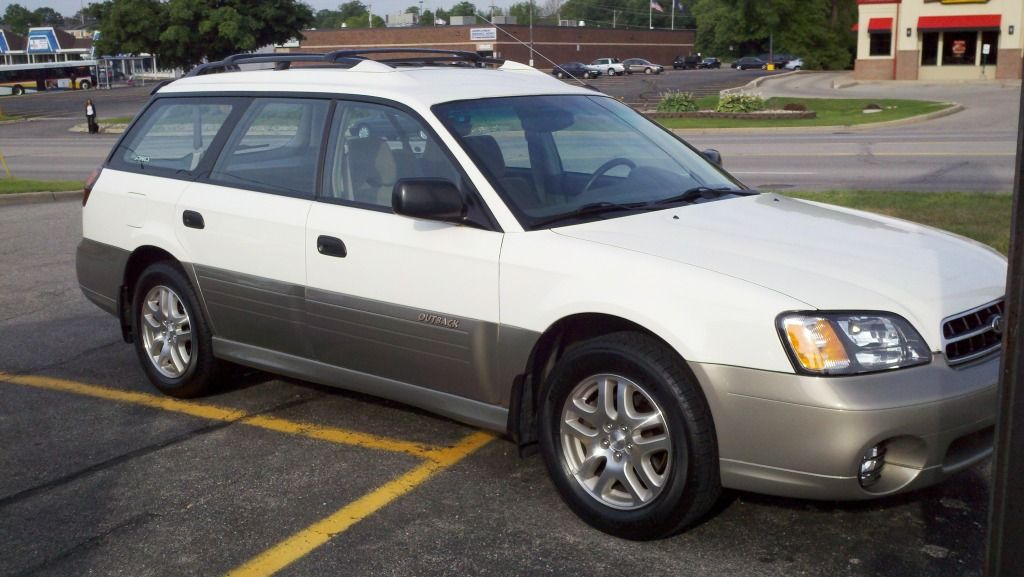 First accessory I picked up for vacation trips, Luggage rack. Its huge!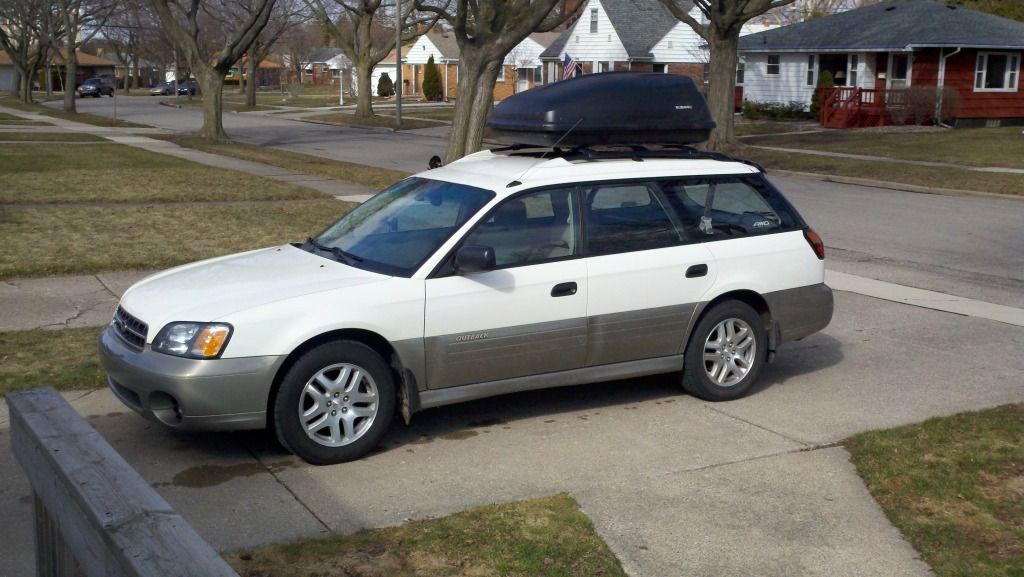 Got the windows tinted all the way around with 15% shortly after buying it.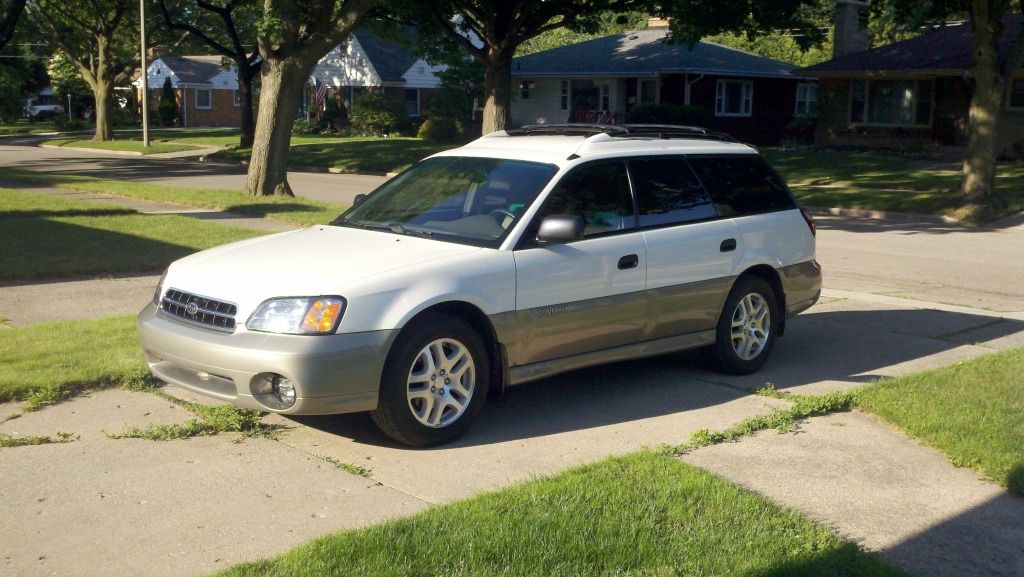 On a hunting trip with a few friends, the back end packed down good.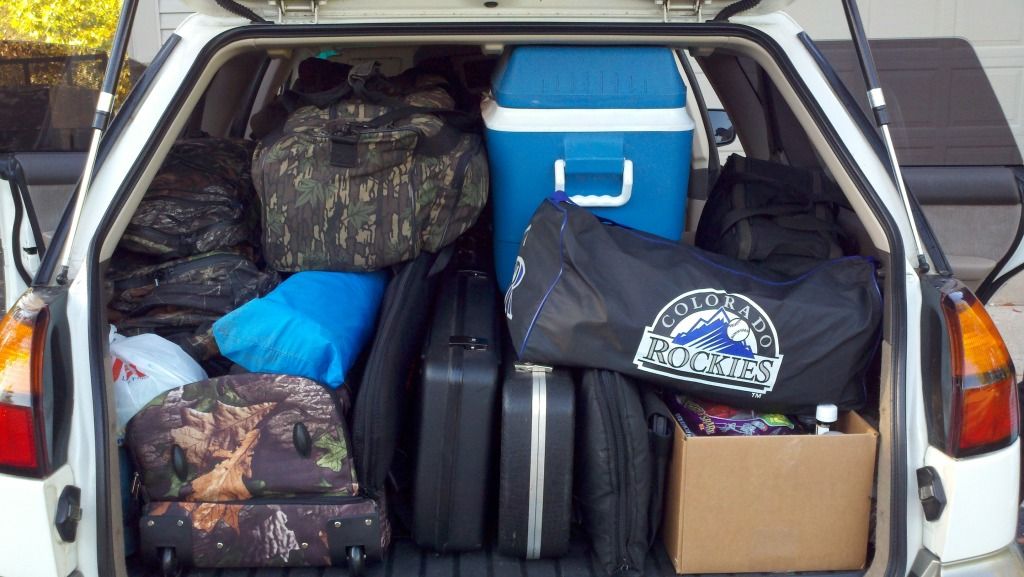 A little unpacked while setting up camp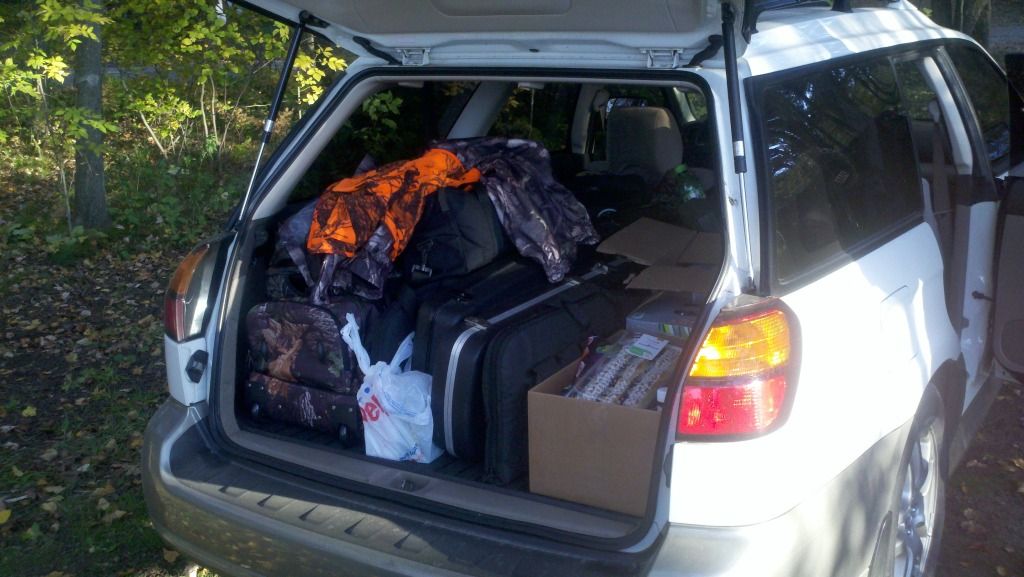 On the way home with my buddys trophy - a 7x5 Elk rack
My 2012 Spike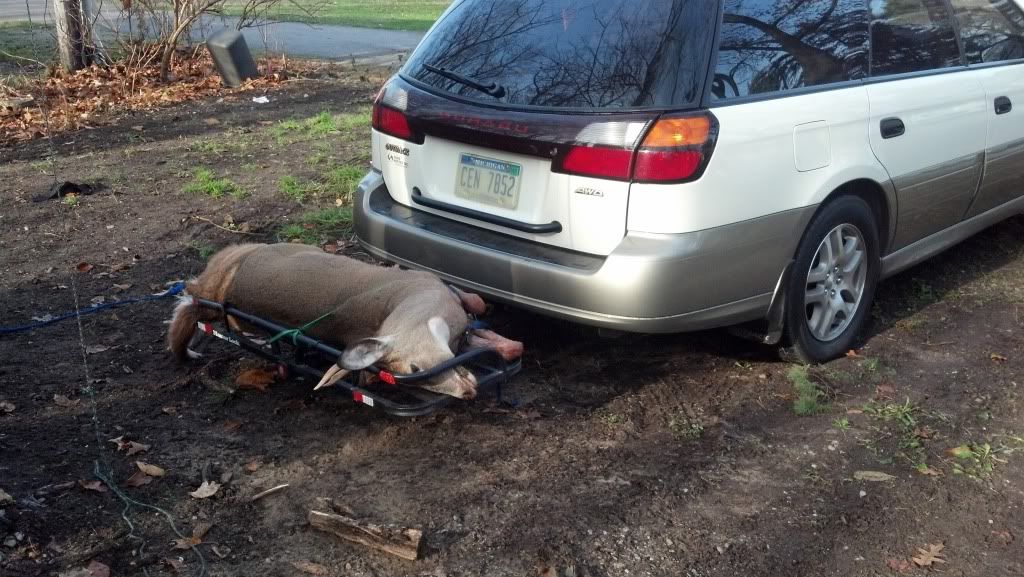 My Grandpa's 2012 6-point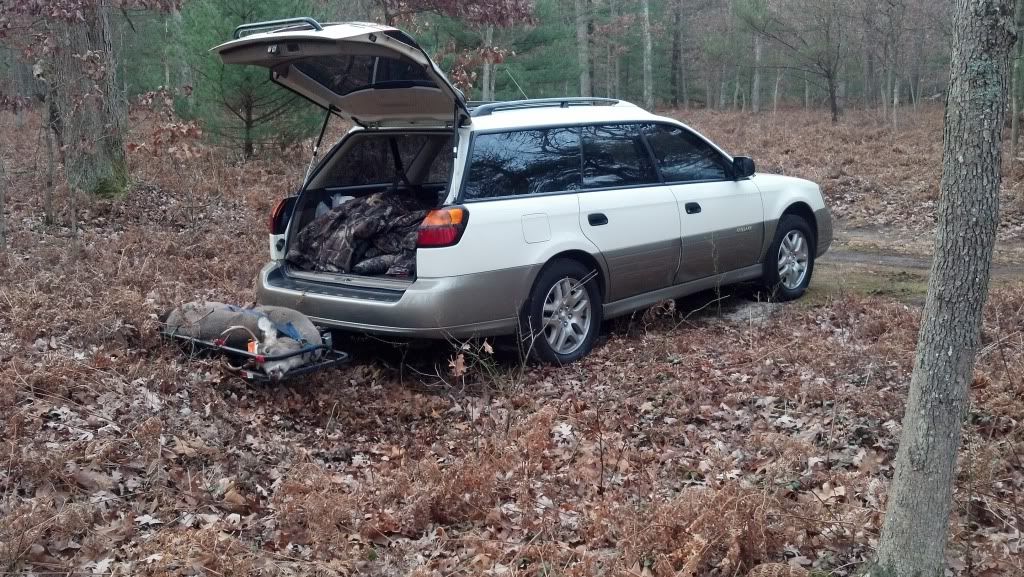 Second major accessory - Yakima bike rack for my mountain bike.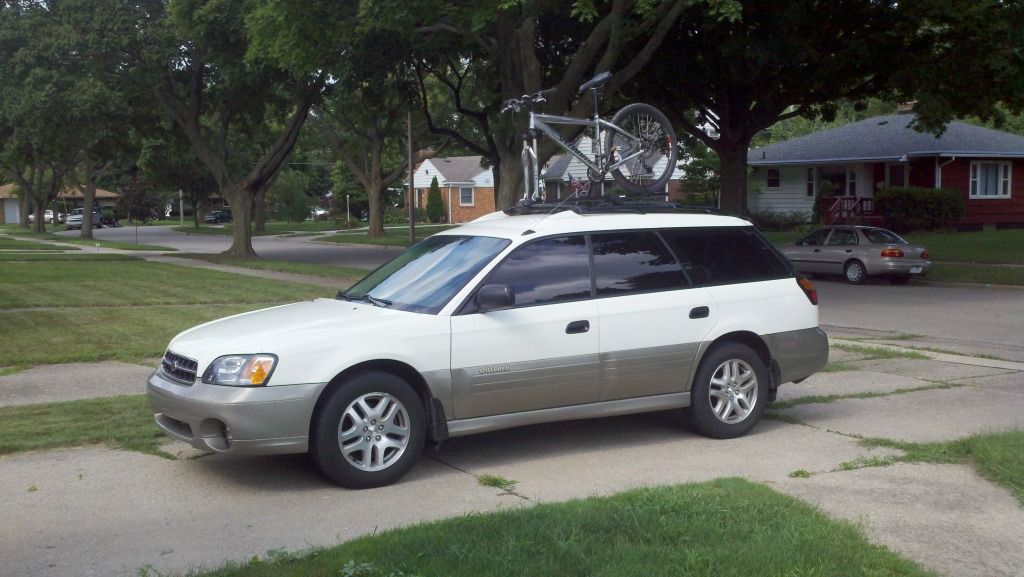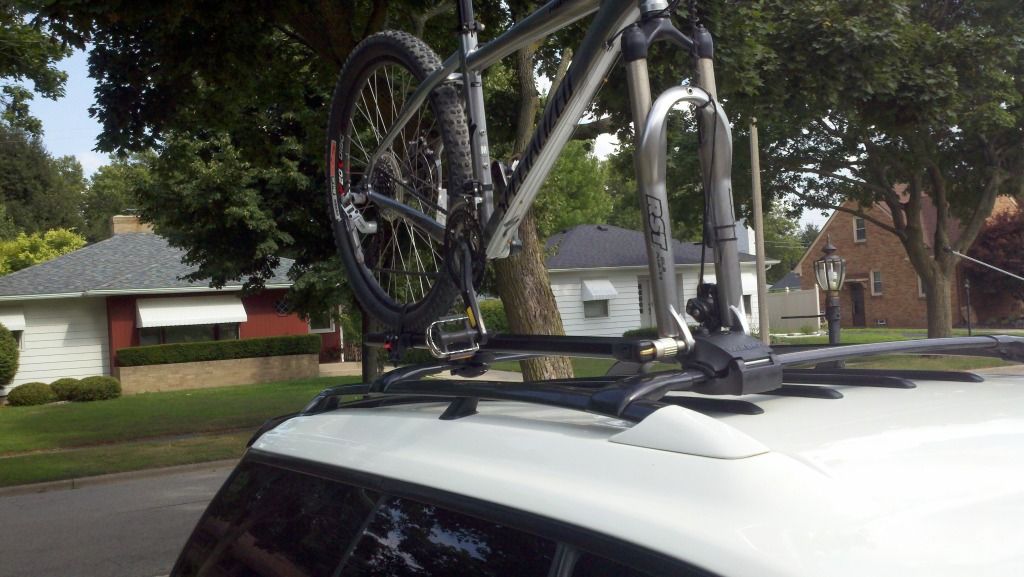 My Outback with my Yakima single bike roof rack attached to my factory cross bars, and my buddies 2 bike hitch mounted rack. We took the bikes up to Boyne Mountain here in MI for some biking.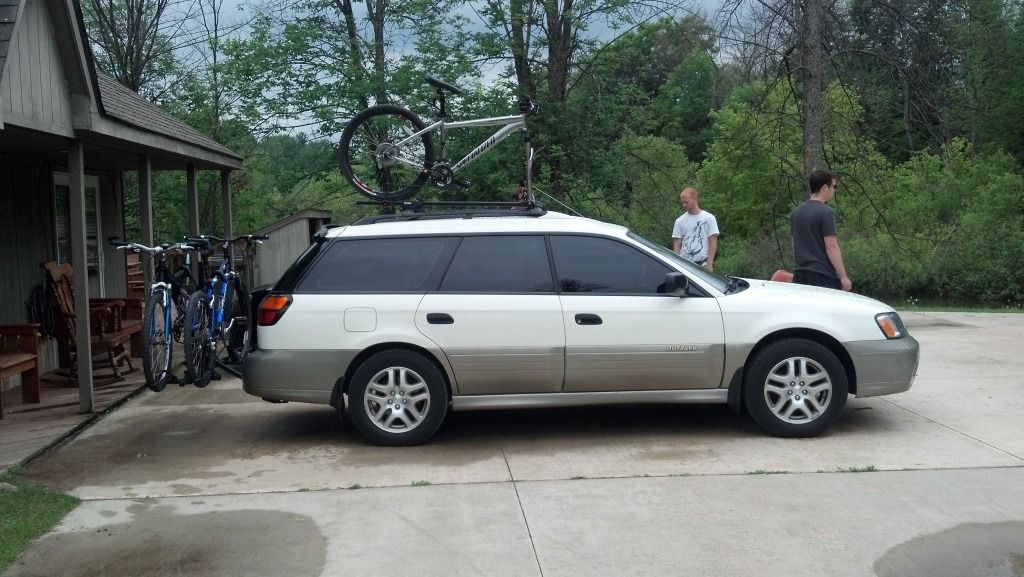 Another hunting trip, just figured it looked cool out in the woods.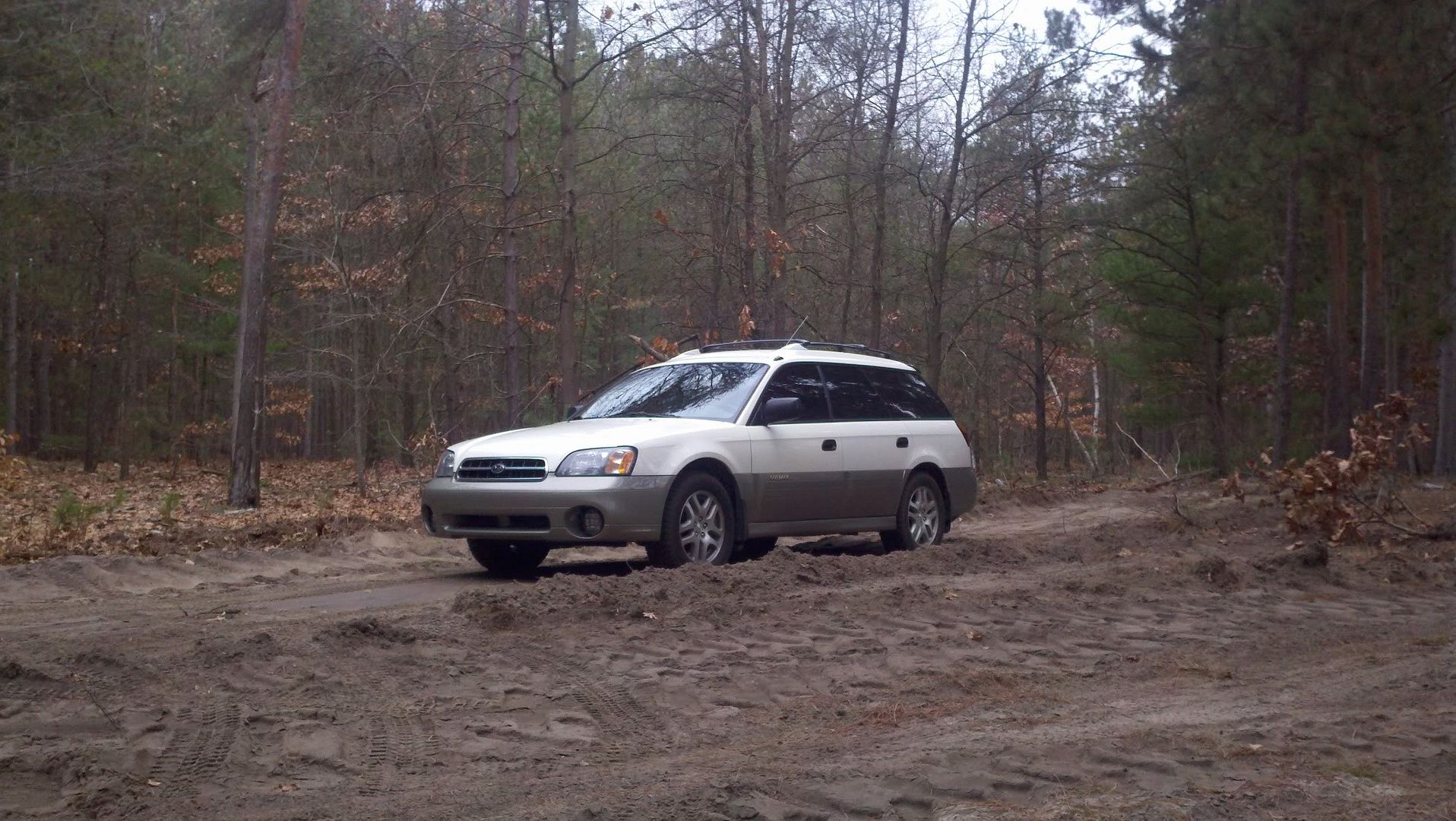 My second winter driving the car, I got a deal on gently used Firestone winterforce tires, they were amazing.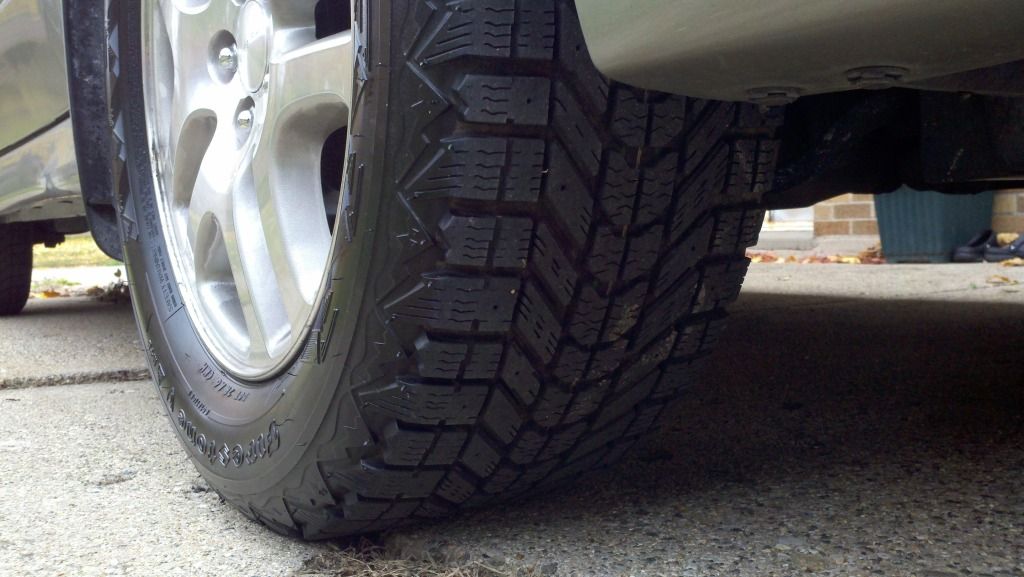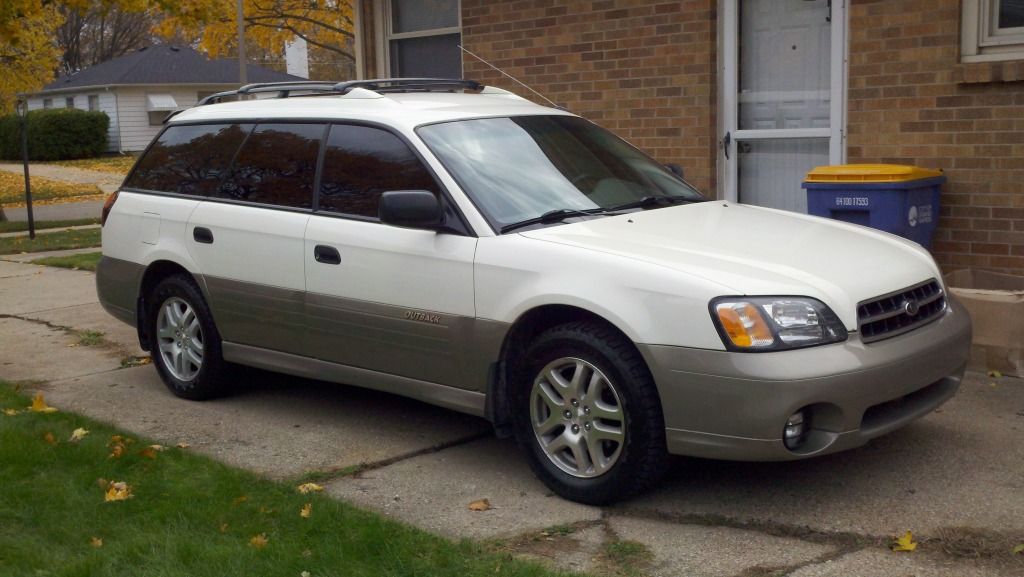 And hands down my favorite feature about this car.... Heated seats!!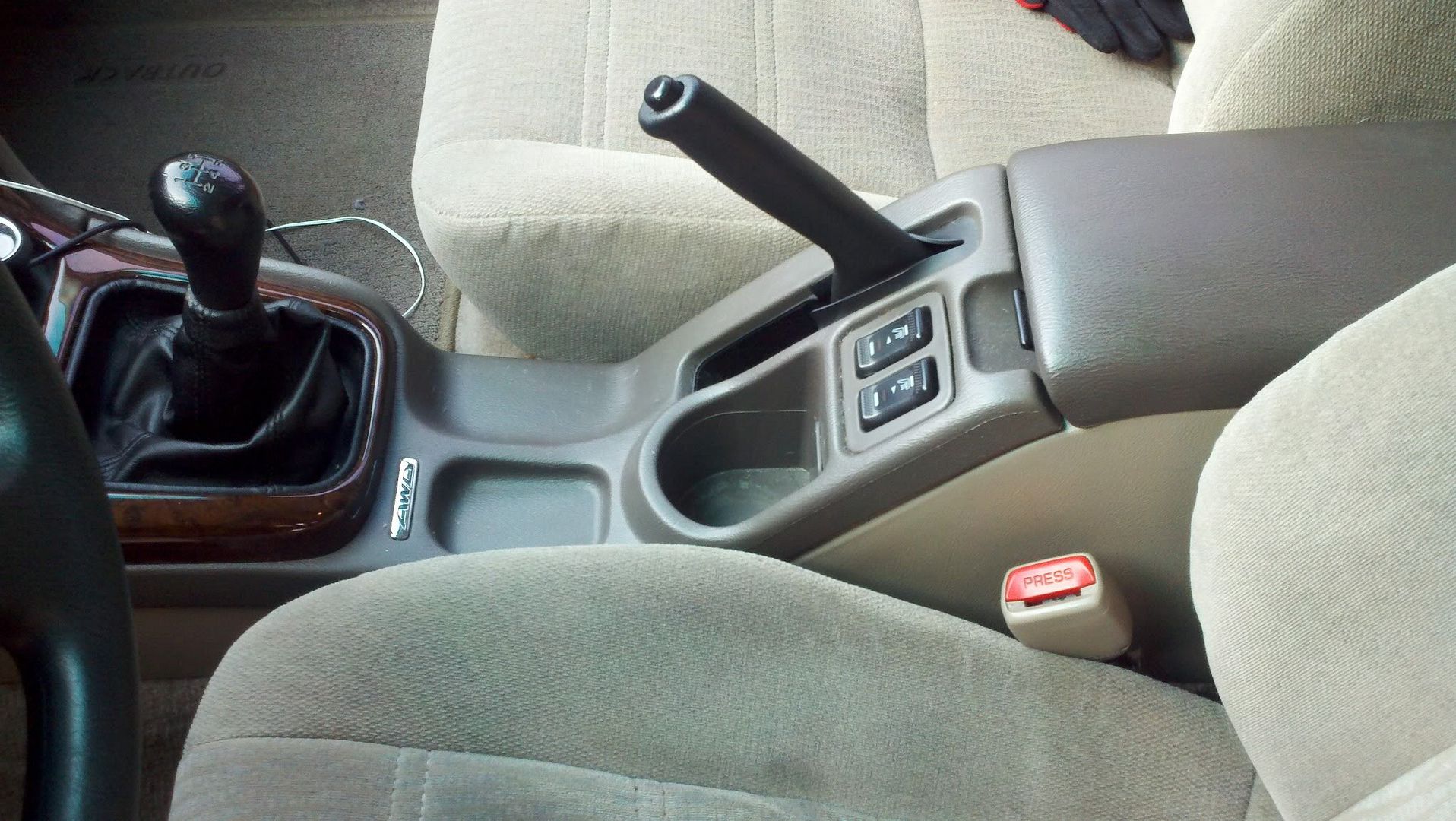 Pulling my dads trailer to move a queen size bed. It pulled it quite well and had no issues.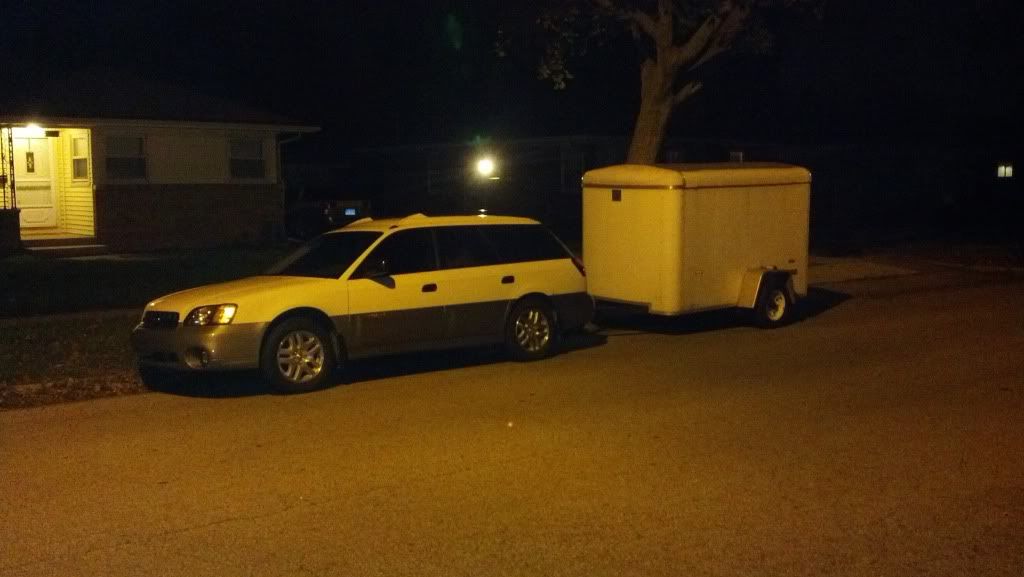 Well that's all for now, hope you enjoyed. If your a fellow owner and have any questions about my car let me know. I'll try to stop by and check in when I can.