Discussion Starter
·
#1
·
Just checking in to say hi. Bought myself an outback a few weeks back for 600 bucks needing some work. Has 232k miles and going strong.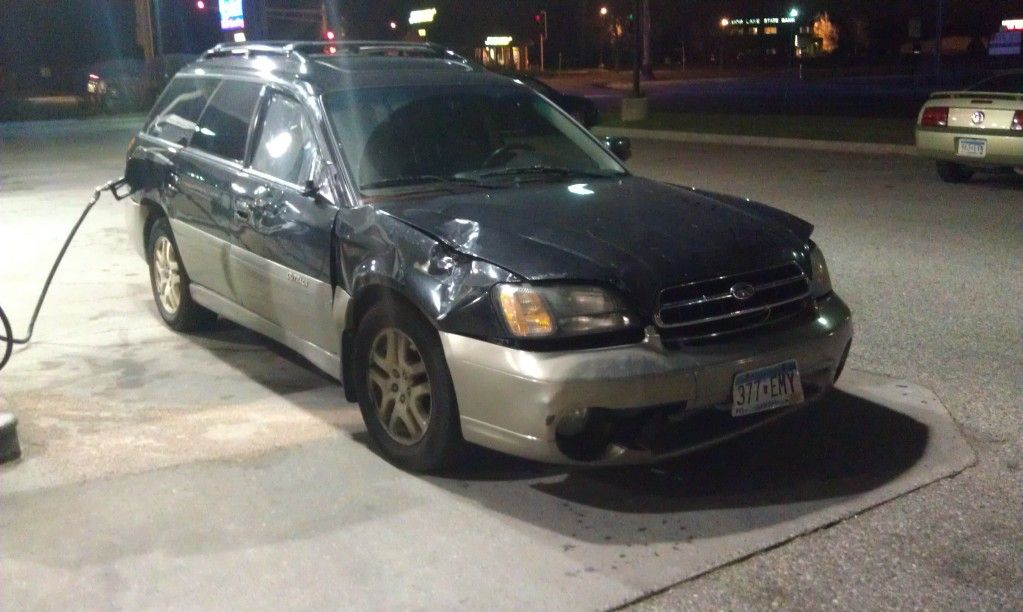 Story is that the previous owners daughter slid off a gravel road at about 55mph and hit a bunch of trees 2 weeks after getting her license. So far I have buffed both and welded up one of the headlights, started some rust repair, replaced the alternator and belts, new air filter, swapped tires (previous owner put one brand new tire on it...)
I bought a new oil pan, pick up tube, timing belt and waterpump kit (came with all the pulleys and tensioners), fuel filter, core support, rear end links, and few other things I'm sure I am forgetting.
I am a huge Ford fan and own plenty of them including a 2000 Sable which I have done a few things to and a 2002 Cougar that is about as built as it can get without going boosted. Hoping this will be a good car and can't wait to start driving it after I am done fixing all the frame/body and mechanical stuff.