Discussion Starter
·
#1
·
The OEM Remote Start security feature shuts the car off when a door is opened, it's a known fact. Sucks, but it's true. My solution to this is CHEAP, SIMPLE, and has NO DOWNSIDES in my opinion. (MESSAGE: Yes you can just unplug the door switch but it'd be a pain to dig back out for future use. This method is easily reversible at anytime.)
Tools/Supplies:

1)
3M™ Scotch Heavy-Duty Fasteners 1x3inches
<-Link to Product, I found in Fred Meyer. This stuff is nice because it doesn't have the furry side like velcro and it looks like it'll hold up longer, and though strong, it's easy to pull apart.
2) Old gift card or some sort of membership card (I used my expired GNC card, it's silver and matches paint.
3) Alcohol wipe
4) Scissors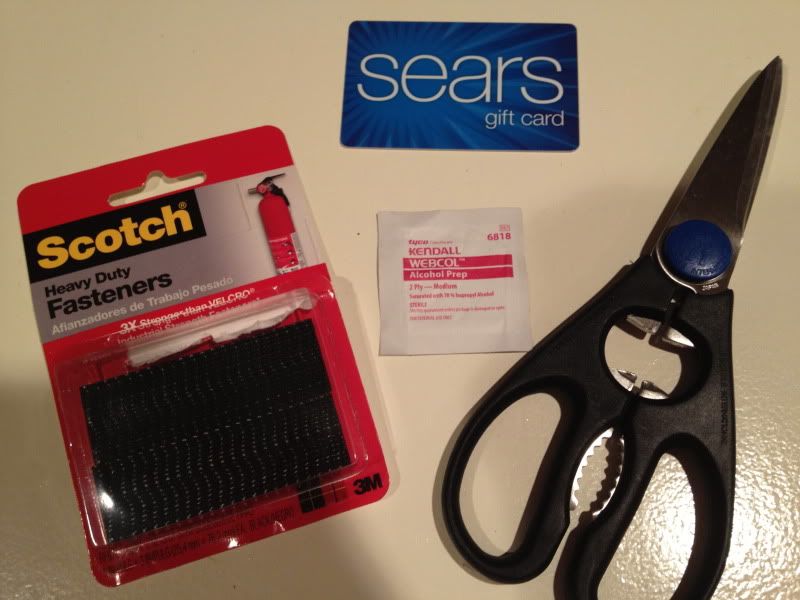 Very basic steps:
1) Open the driver-side door, locate the door sensor button in lower right of car panel.
2) Use the alcohol wipe to cleanse the areas around the door sensor button, and on top of the rubber pad wear the screw is located.
3) Cut one strip of the 3M Scotch to about 2/3s length (The strips I used came as 1"x3"). And cut the remaining portion to fit the shape of the rubber portion exactly. Don't leave any of that 3M piece to hang over the rubber area, so it won't come off over time.
4) Now peel the backing off the 3M and place them as seen in the picture and press firmly.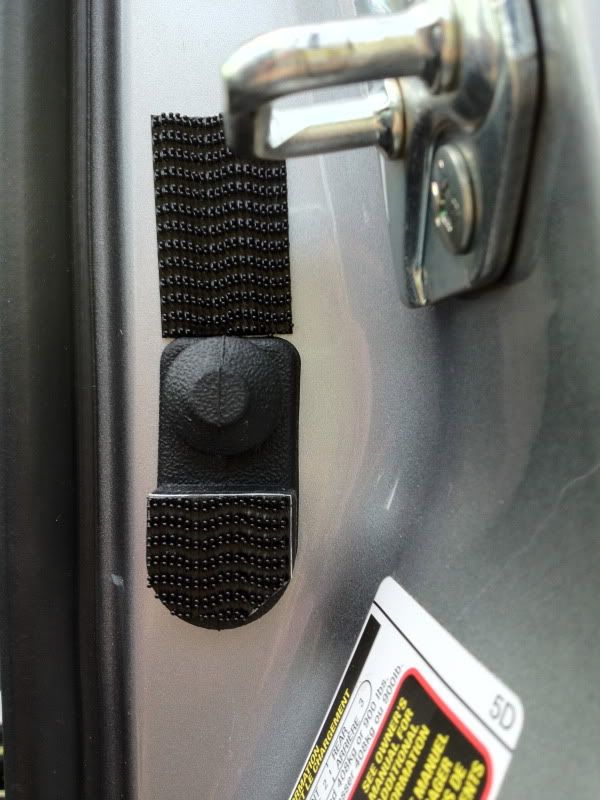 5) Now use alcohol wipe on the plastic card and cleanse it thoroughly. Place the entire length of the 3M on the card so that it's touching 2 sides and a corner of the card, this is so you can have some plastic card stretching beyond the length of the 3M.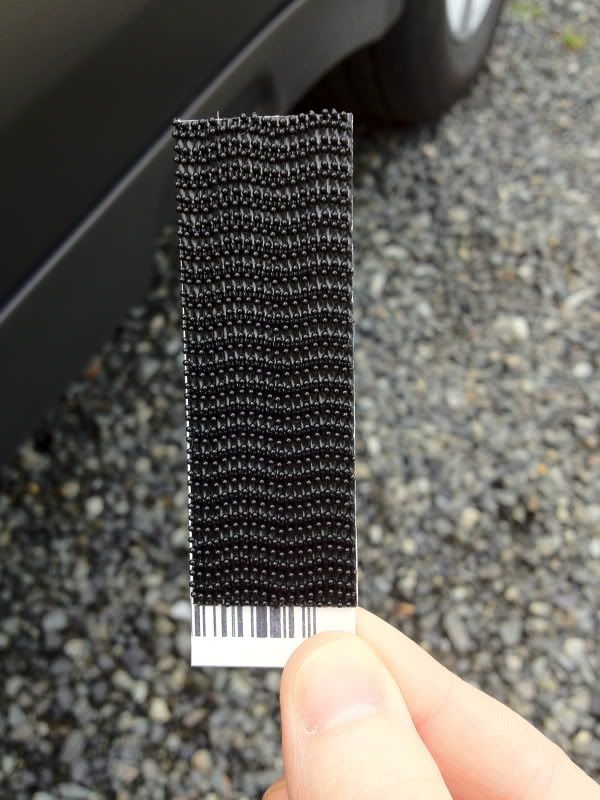 6) Let the 3M settle a while before you put it to use. Use your own discretion. When you put the "3M Card" in place, it should look like this. FYI, part of the plastic card is free of 3M so you have an area for your thumb to grasp the card if you wish to remove it safely from the car without peeling off the adhesive.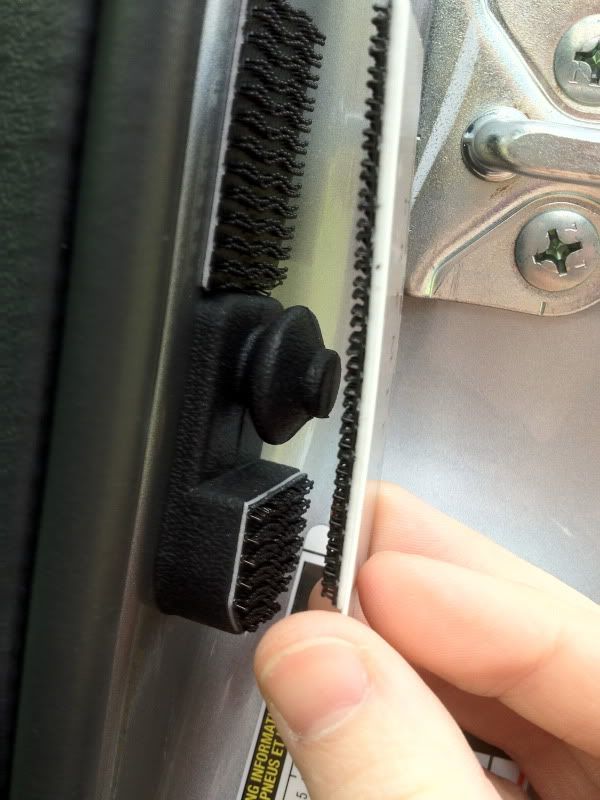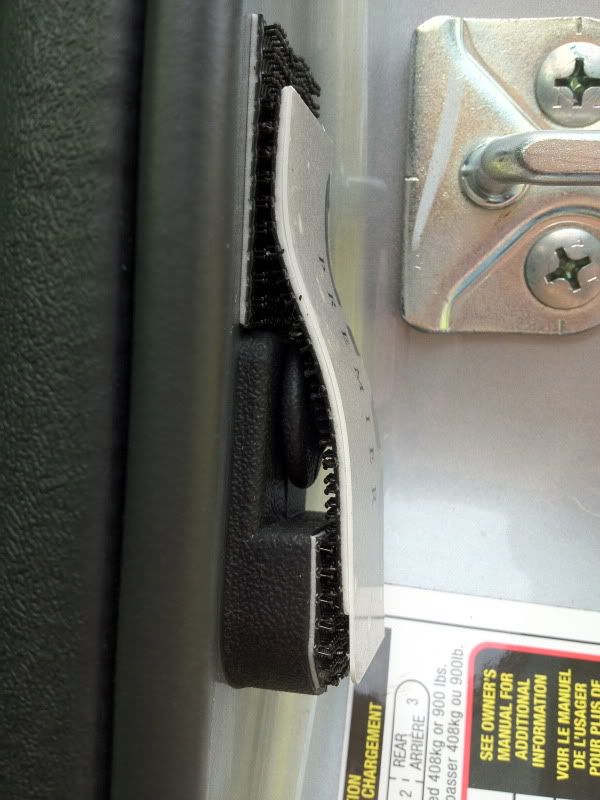 See the pictures for more information as they tell more info than I could.
FINISHED PRODUCT: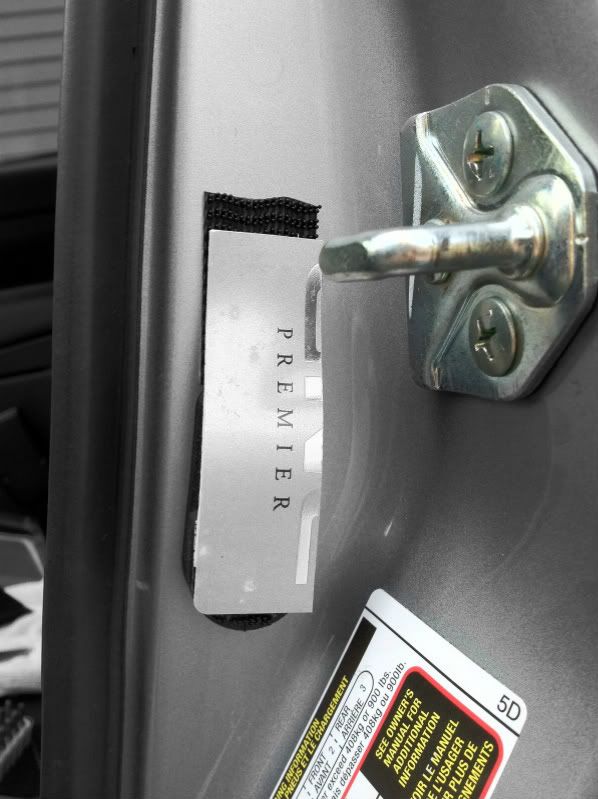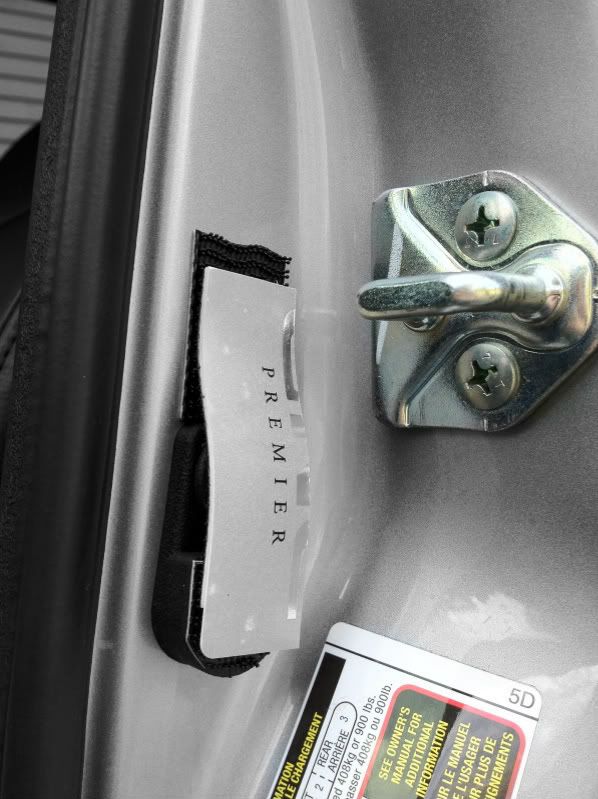 What this modification will effect:

1) It'll fix the car from shutting down, but make sure you put the key in the ignition and turn to the on position before pushing on the brake pedal, or opening any other doors.
2) The dome light won't respond, but I don't find this an issue as when you remotely unlock the doors, the dome light turns on anyways.
3) The door won't ding when opened when the car is off and in accessory mode (Another Bonus
)
4) The only side effect that can be an annoyance, the Red Lock Key Light stays on in the dash.
There you have it, OEM Remote Start on your new 4th Gen Subaru Outback that doesn't auto-shut off when opening the driver door. You can remote it and put it back in place anytime you'd like. It's cheap, clean, and hidden from view 99% of the time. Let me know what you think. :29:
CHEERS:7: