Discussion Starter
•
#1
•
I was looking at continuing an already active or old thread but couldn't find one that has discussed this alone. So I'm trying to consolidate some info here and continue further.
I had a whining noise from my steering pump from day one. Bought the car less than a month ago and asked the agent to check this before I took delivery – the mechanic said it was fine – but it isn't. I will be following this up with the agent soon but would like some info in the meantime.
First I did a oil flush with specified Dextron III spec oil. See here:
http://legacygt.com/forums/showthread.php/howto-replace-power-steering-fluid-15-minutes-172976.html
Easy job. He I can just add that I found it easier to remove the reservoir from the body for easy access to the return pipe and to block the return pipe hole in the reservoir easier as not to leak when you fill the it during the flush.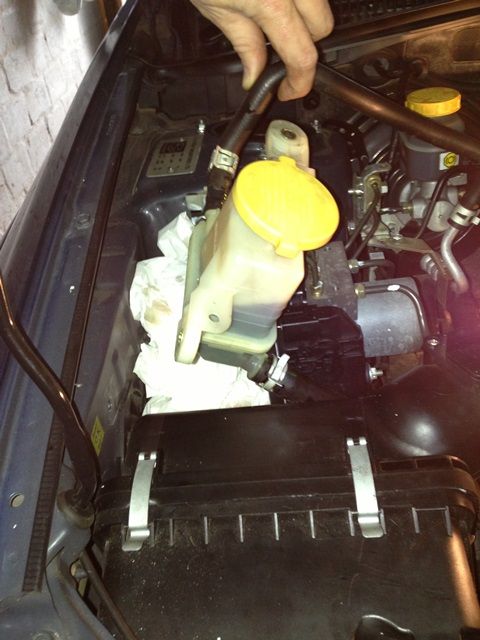 I was hoping this would resolve the whining but it didn't.
I searched as little more and looks like there might be a replacement part for the relief value.
http://www.subaruoutback.org/forums/491437-post8.html
This could save some money if I don't have to replace the whole pump. Now my pump is leaking an bit as can be seen from the video so I would need some seals as well. Can anyone elaborate on the relief valve replacement please? Maybe a technical parts sketch of the pump?
Listen to noise here:
Subaru 3.0R Power steering noise - YouTube