2017 Outback 3.6R Limited, EyeSight®
Discussion Starter
•
#1
•
If you find yourself in a position where you have managed to get your Outback stuck (no mean feat), and you cannot reach professional towing assistance, I am offering some suggestions. There are two assumptions here: that you purchase a minimum amount of equipment to carry in your car, and that you are able to enlist the help of another person with a car, who will pull you out of trouble.
Section 9-14 of the 2017 Subaru Outback owner's manual refers to "towing hook and tie-down hooks/holes", and is fine as far as it goes. It shows you how to install the towing hook, leaving the rest to your imagination. Feeling the need to be a little better prepared, I carry three extra items in my spare tire cover:
(2) D-shackles, rated at 9,500 pounds.
(1) Yellow nylon recovery strap, rated at 10,000 pounds.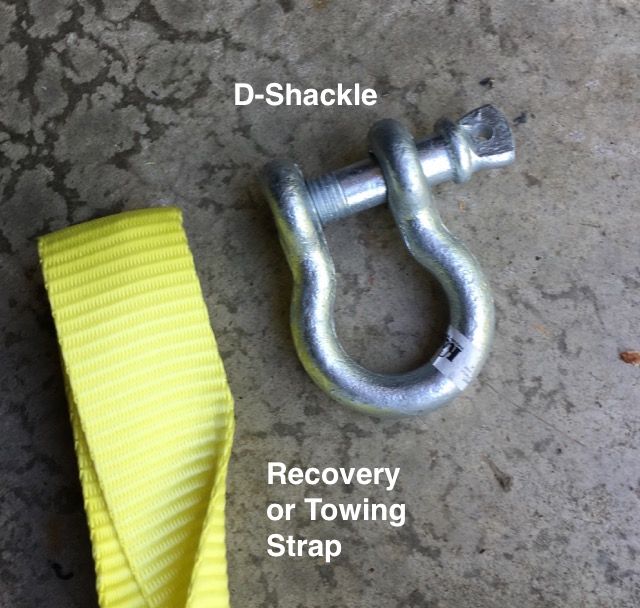 I was able to purchase all of this from e-rigging.com for under $125, shipped, exclusive of taxes. There are of course other suppliers who sell these things.
I chose the ratings for the shackles and strap because they're more than twice the weight of the car, admittedly not very precise work on my part. Those among our membership with any kind of engineering credentials are invited to comment on the matter of ratings, perhaps correcting my estimates. I'm always ready to learn.
Now, how to use this equipment:
1) Look in your owner's manual, section 9-14, for instructions on installing the towing hook. Here is a 4-photo sequence to guide you along: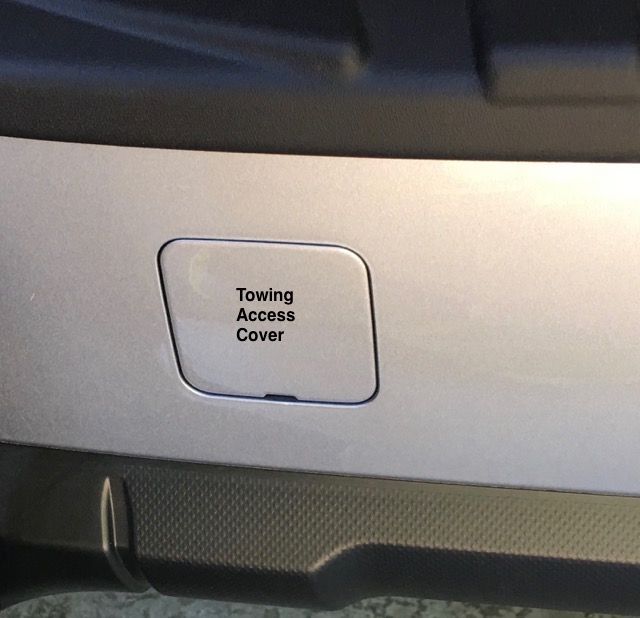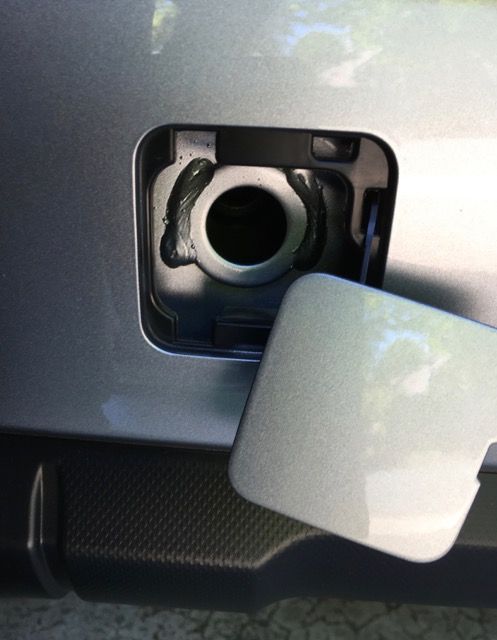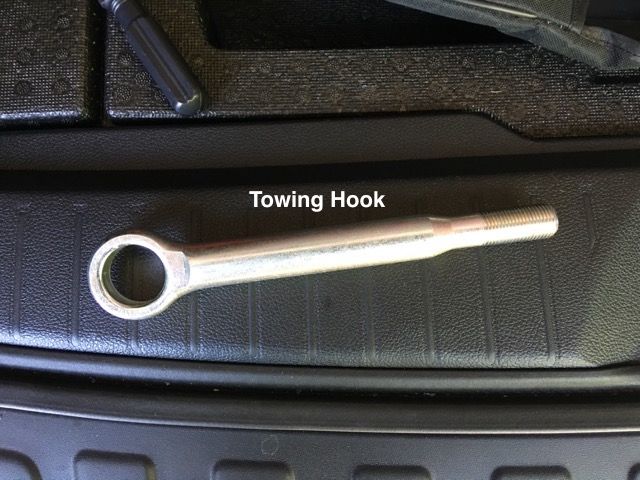 2) Unscrew the pin from one of the shackles, insert the loop of the shackle through a loop in your towing strap.
3) Install the pin through the unthreaded side of the shackle and the towing hook, then thread it into the opposite side so that it looks like this (photo below). Once threaded in, back the pin out 1/4 turn so that it won't jam or seize.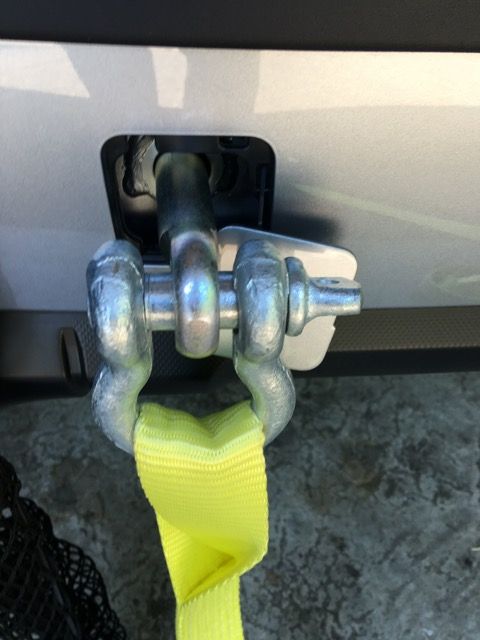 4) Assemble the other shackle on the towing strap in a fashion that will enable you to attach it to the towing vehicle. There are too many variations for me to give further advice here, use your imagination.
5) Get spectators well back.
6) In cooperation with your rescuer, pull your Outback out of the ditch.
The end.
Chris