Discussion Starter
·
#1
·
Hey Subee Drivers,
I'm getting a new Tandem Sea Kayak real soon and I'm going to need to tug it around on my 4th Gen OB. I did away with the factory crossbars using the Yakima Landing Pad 12s and Yakima Cross Bars, which still gives me a 30" spread. This distance is perfectly fine for all my little whitewater creek boats and playboats but I'm not sure how well it'll do with a
21' long sea kayak!
I will throw this out there, I do have an aftermarket full 2" hitch...And I know there are the bumper tie-downs that pull out in front and back. What do you guys do with your lengthy loads? Keep in mind, this is a 21 Foot Long Kayak on a 15 foot car...
Below is a picture of my 5'10" Playboat kayak, on my 30" spread crossbars.
The other picture is of a 21' long Northwest Seascape Expedition Sea Kayak (It's the one on the ground).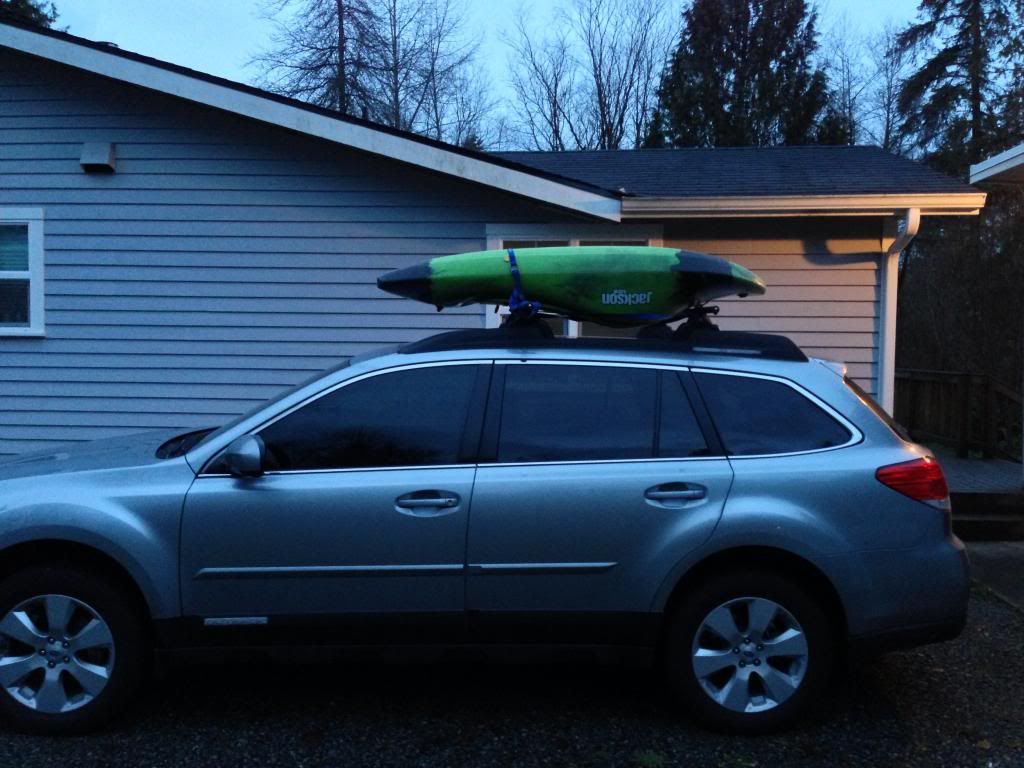 <br>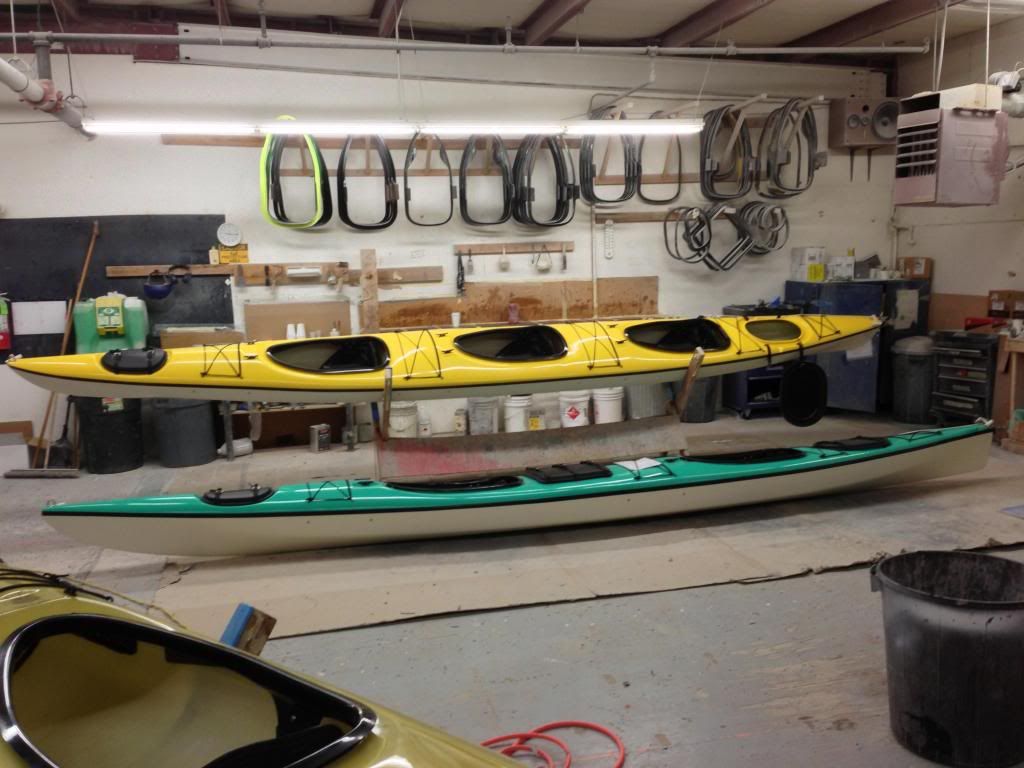 <br>
Thanks for the advice guys. PICTURES ARE VERY MUCH WELCOMED and worth a thousand words.
Cheers
:7: