2002 Subaru Outback Limited - 2.5 L Boxer H4 - 5 Speed Manual
Discussion Starter
·
#1
·
Hi guys. I have had a problem since I bought it back in Feb - when on the highway, between speeds of 55 and 75 mph, the steering wheel will shake pretty badly. It ranges from annoying to violently, and goes and comes, but usually comes, haha. It feels like a looseness up front rather than a tire problem. I've had rotors replaced, balanced, aligned, with no luck at fixing this.
So I got under the vehicle and found on the passenger side a torn boot on some steering rod (tie rod? I'm not sure)
Here is a picture of the diagram I found on Opposed Forces, it's number 8.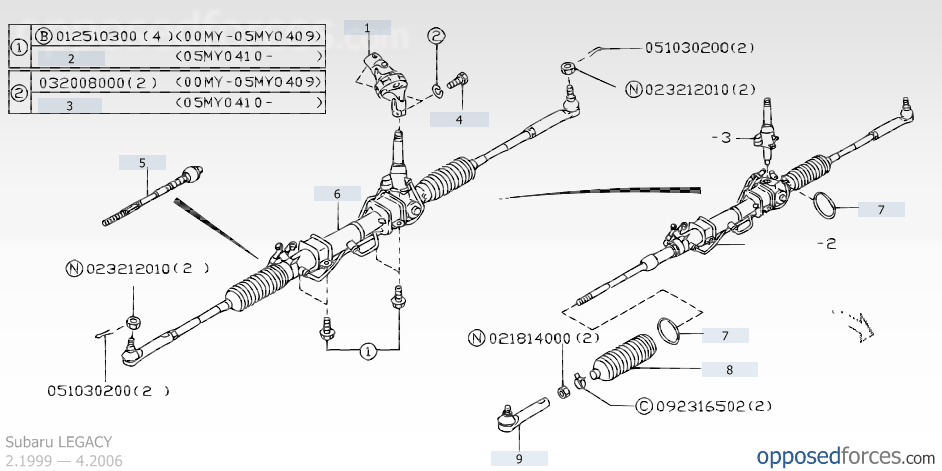 Anyway, here are my questions...
1. Is this what is causing the shaking up front at high speeds?
2. Is there anyway I can spray some grease up there to see if it makes a temporary fix, simply to prove it's the problem?
3. Is is something I can fix myself, anybody have any writeups? (Found the part online for 20 something dollars)
4. If I did fix it myself, how would I put the grease back in the boot? What kind, how much, etc
Thanks guys! I'll be under the car exploring some more while I wait for some help haha :29: You guys are great