Discussion Starter
·
#1
·
Can anyone tell me whats going on here?
98 legacy outback 2.5 found the front O2 sensor dangling & this in its place.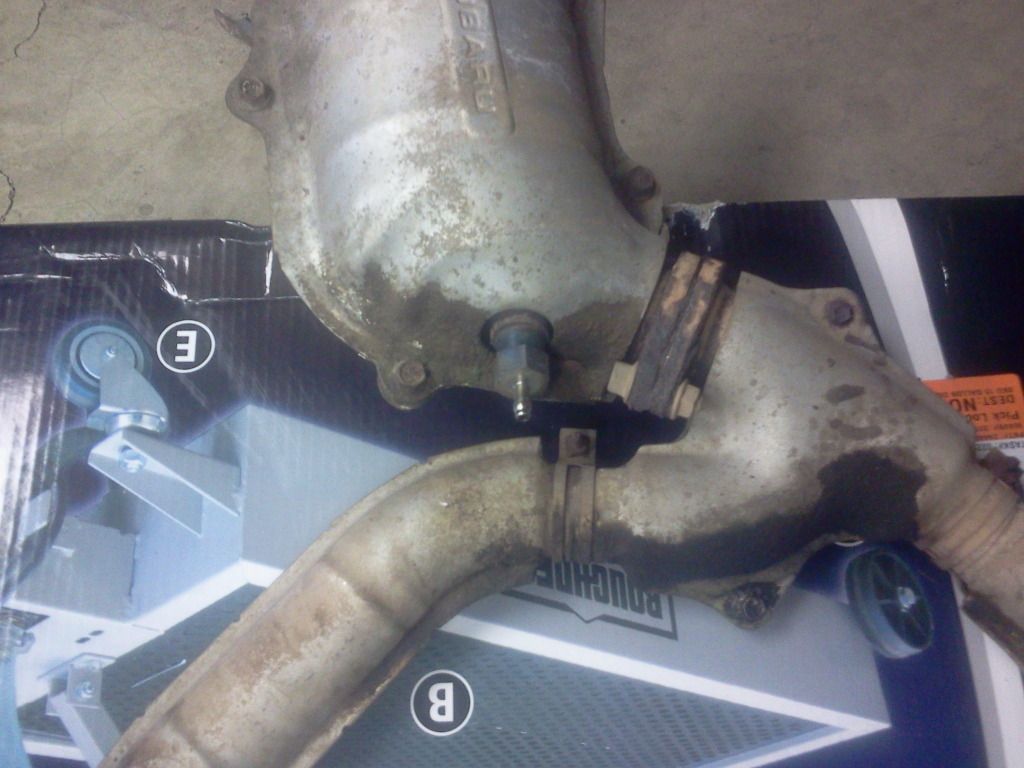 I haven't had the car for more than a week, it runs fine however it doesn't fire up right away, a little over a second of cranking before it catches. Not sure if the engine code light works but no engine light is present. Sometimes the idle gets a little weird like it wants to die then levels off. No strong or rich exhaust smells
btw that piece in the exhaust as you can see has a nipple for a hose to attach but there is no hose anywhere
Any idea whats going on, what should I do? Fyi I just pulled the motor & installed new hg's not sure if that cleared the codes from the computer.
Thx