Discussion Starter
•
#1
•
What would you pick between the Yokohama Geolandar A/T G015 and Falken Wildpeak A/T and why? Any thoughts on going to a 225 vs 235? Going from 18" wheel to 17".
Planning on getting a new tire/rim setup this week for my 2018 2.5 Limited in preparation for heading up to Tahoe for snowboarding. OEM Duelers are on their last legs at 4 to 5/32 with two slow leaks approaching less than 30k miles These two tires have appeared everywhere as viable upgrades for Outbacks. Not trying to make redundant posts, but on this forum I haven't seen a head-to-head discussion that analyzes how these two well-reviewed and popular tires compare and contrast against each other. Right now Falkens are $129 and Yokohama are $150. I am probably putting these on a 1
7" Method 503
--I like the Method 502s but they are heavier and am having enough trouble as it is with what I think is an underpowered engine with a family of five and gear.
I do mostly highway/city driving on but will be taking a dozen or more trips up to snowy Tahoe this winter--3PMSF is a must. Also will be hitting some light fire trails and excursions out to BLM land in the spring and summer for camping, hunting, and shooting--but nothing major. I am willing to add some unsprung weight to the existing setup but don't need KO2 / Grabbers. Not considering dedicated winter tires so this has to be a Swiss-Army knife of tires. I see a lot of folks upgrading to one or the other but since the Falken Wildpeak A/T tires are so new, I haven't seen much discussion between these two. At this point I am splitting hairs and will probably be happy with either one. Thanks in advance for any help or experiences.
Falken Wildpeak A/T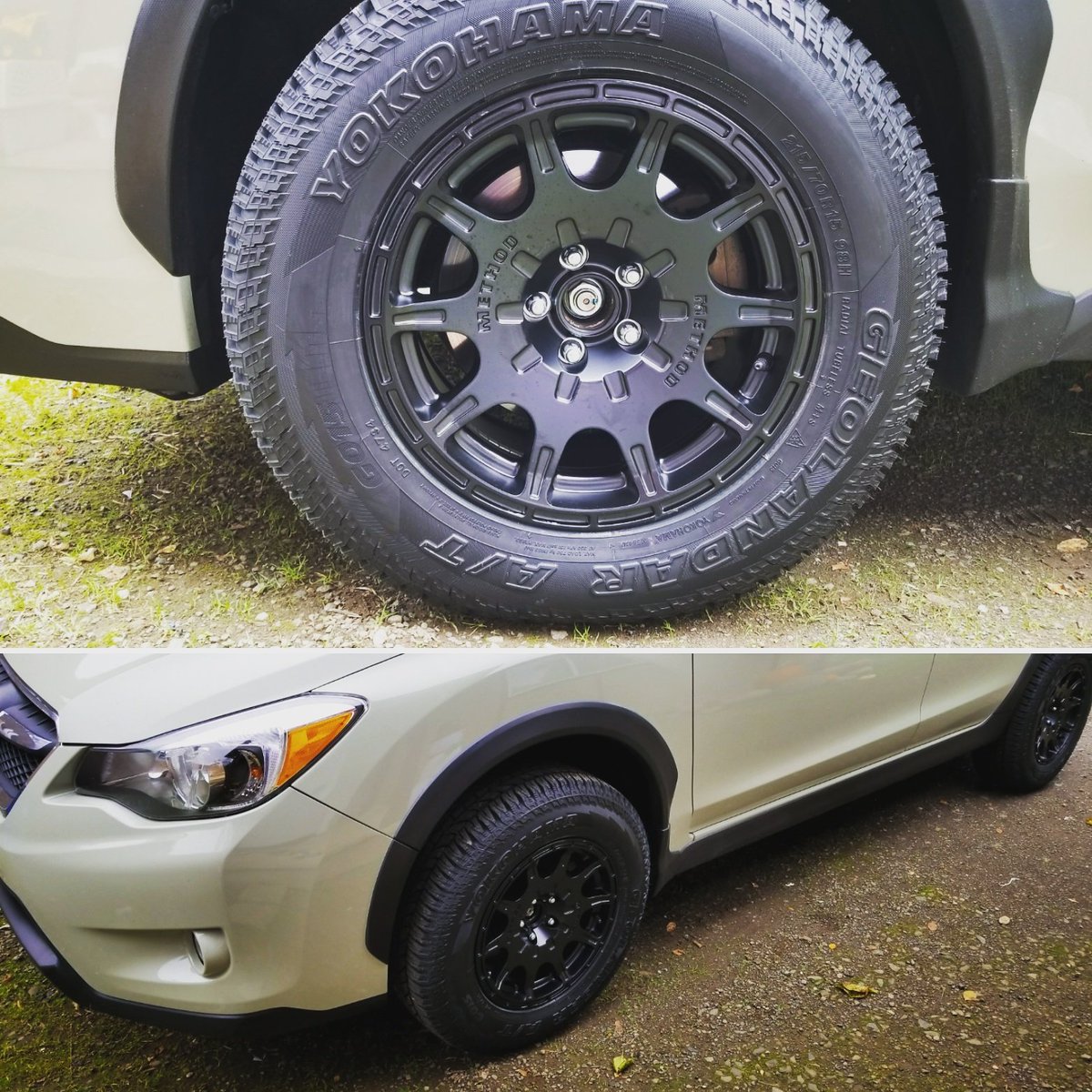 Yokohama Geolandar A/T G015